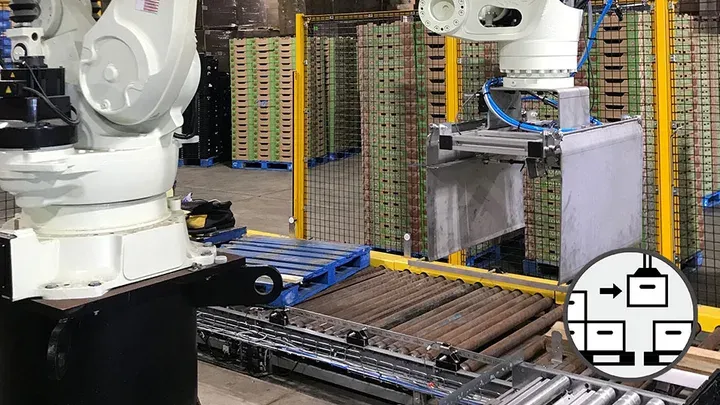 PRODUCT FLEXIBILITY REDUCES PROCESS CHANGE COSTS
Palletizing is a demanding application of stacking boxes, bags, cases, bottles, and cartons onto pallets as the last step in the assembly line before being loaded onto a shipping truck. Pallet pattern flexibility, tooling flexibility, and cycle time are three major challenges of automated palletizing in today's industry. Kawasaki palletizing systems offer solutions to each of these palletizing challenges.
Kawasaki offers robot models specifically designed for high-speed, heavy payload, and long-reach palletizing applications. A variety of software options allow the user to rapidly generate pallet patterns and monitor the status of the palletizing system. Kawasaki has experience palletizing cartons, bags, pails, kegs, glass bottles, and frozen foods, just to name a few.
Kawasaki can provide a solution to give your production line the palletizing flexibility and product rate it needs to compete in today's economy.
Robots for Palletizing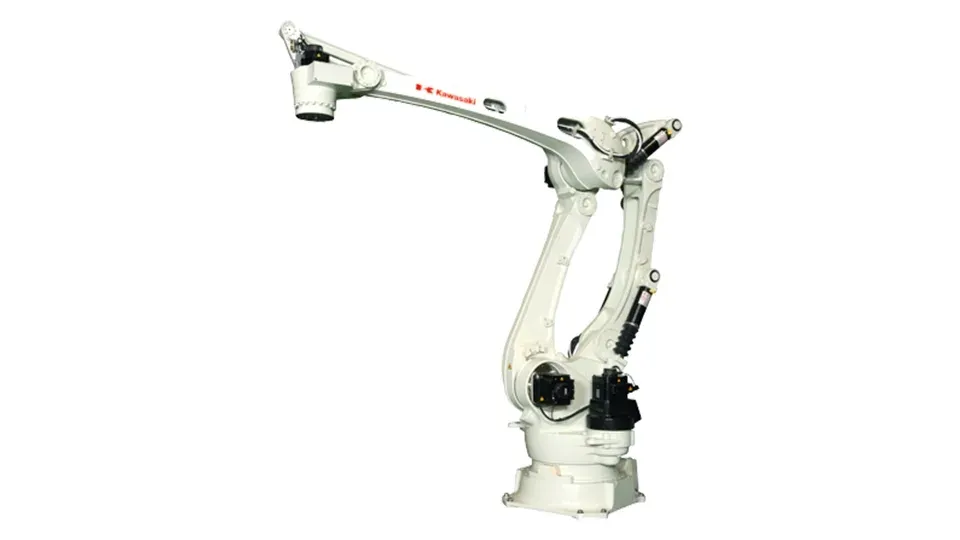 Palletizing robots
Robots that contribute to the logistics industry and intra-factory logistics.