What is K-AddOn?
Reinforced sales promotion
Introduction of equipment and robots on both websites
Showing application examples in combination with Kawasaki robots
Implementation of external presentations
Expanded sales channel
Sharing sales leads
Mutual cooperation in sales activitiesIt enables to expand the functions of Kawasaki robots.
Product Development Support
Disclosure of robot I/F information
Response to inquiries
*Kawasaki will respond and support equipment manufacturers.
There are no restrictions on product sales and distribution.
Newly registered products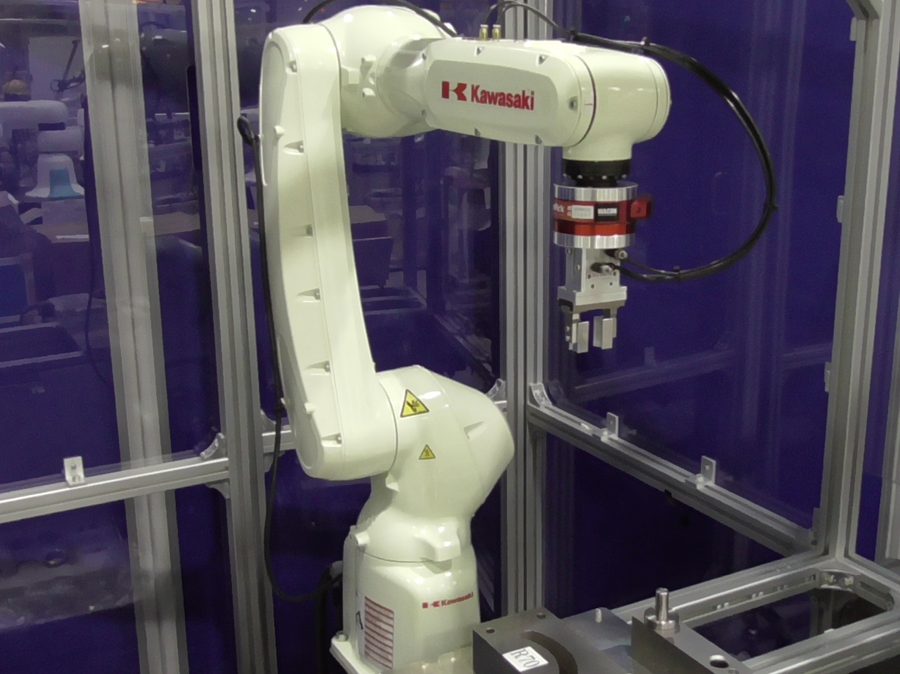 Capacitive 6-axis force sensor
Company Name
WACOH-TECH Inc.
Product
DynPick is a capacitive force sensor capable of simultaneously detecting 6-axis force components (Fx, Fy, Fz) and moment components (Mx, My, Mz) in 3 directions.
Unlike conventional force sensors, this sensor detects the 6-axis component of force using capacitive elements arranged in the same plane, and its simple structure enables low cost and high performance. The sensor also incorporates Wacoh-Tech's original stopper to prevent breakdown of the detection mechanism due to sudden overload.
The output IF of the sensor is RS422, but conversion to Ethernet, EtherCAT, USB, or analog is also possible by using accessories.
Becoming a Kawasaki Robotics K-AddOn Partner
Products from your company that are compatible with Kawasaki Robots will be registered and showcased on our website as K-AddOn products. We provide our partners support for sales channel expansion for their products and product development support for robot add-ons.
Please apply to become a K-AddOn partner by providing the following information in the contact form.
Product names and applications that you wish to add to K-AddOn
Compatible Kawasaki Robot model(s)
Requests about the sales partnership
Any other requests or questions