What is K-AddOn?
Reinforced sales promotion
Introduction of equipment and robots on both websites
Showing application examples in combination with Kawasaki robots
Implementation of external presentations
Expanded sales channel
Sharing sales leads
Mutual cooperation in sales activitiesIt enables to expand the functions of Kawasaki robots.
Product Development Support
Disclosure of robot I/F information
Response to inquiries
*Kawasaki will respond and support equipment manufacturers.
There are no restrictions on product sales and distribution.
Newly registered products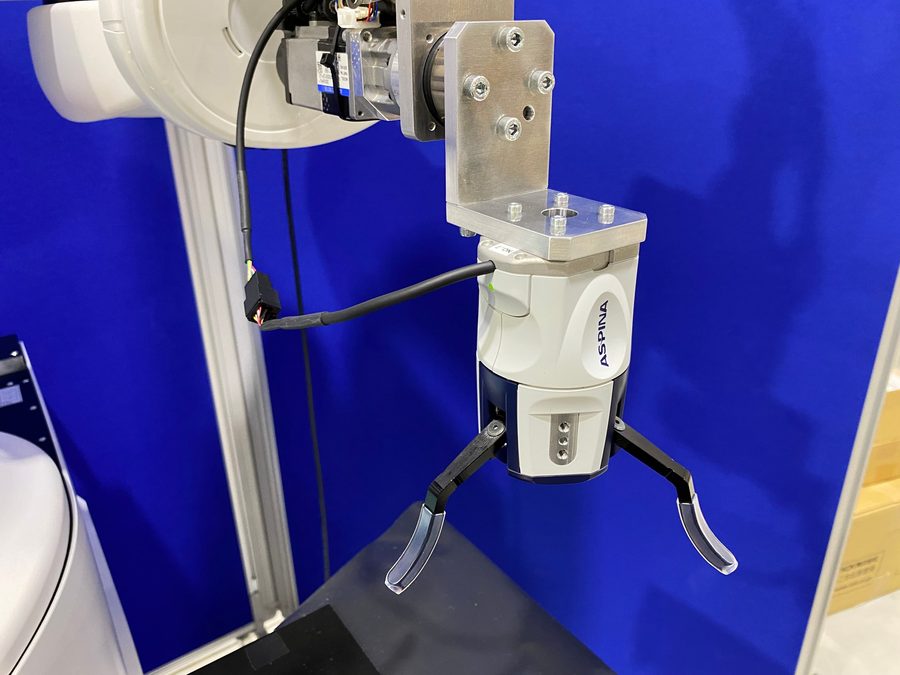 Company name
Shinano Kenshi Co., Ltd.
Product profile
The ARH350A has a large finger opening diameter even in a compact size and grips small to large workpieces with one robotic gripper.Adjustable torque, speed and position control achieve to grip soft hardness workpieces without any deformation.Fingers of robot hand are replaceable, it holds approx. 3kg weight. The hollow shaft design can be used to easily install air tools, cameras, sensors and so on.
This product would be applied for various applications such as handling small work pieces and picking foods, medical and cosmetics industries.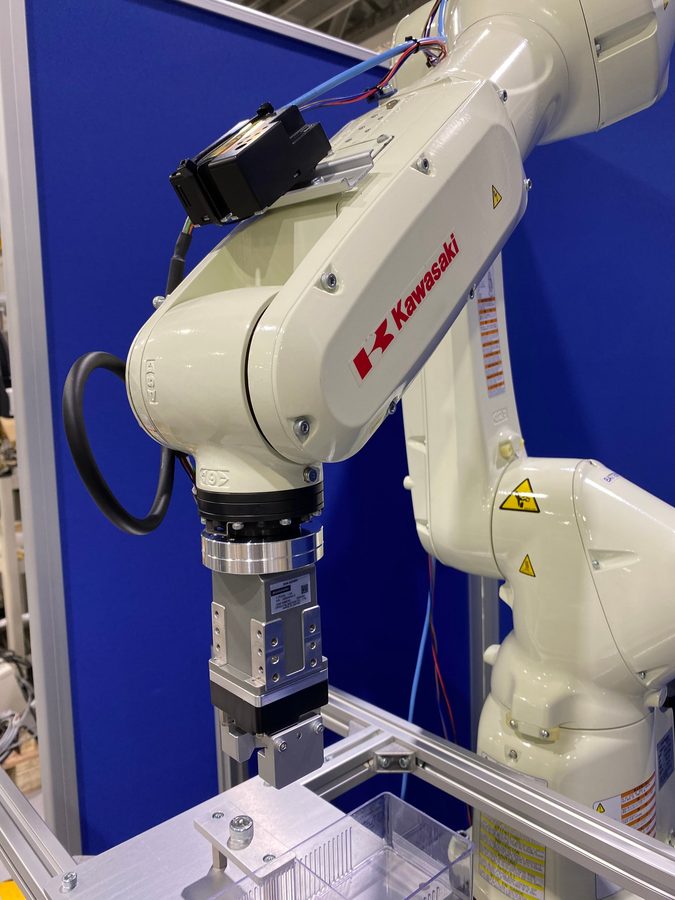 Electric gripper EH series
Company name
ORIENTAL MOTOR CO.,LTD.
Product profile
We continue to contribute to societal and industrial development by delivering the highest quality products anywhere in the world with short lead times. Our commitment is reinforced by our dedication to continuous improvement and global support.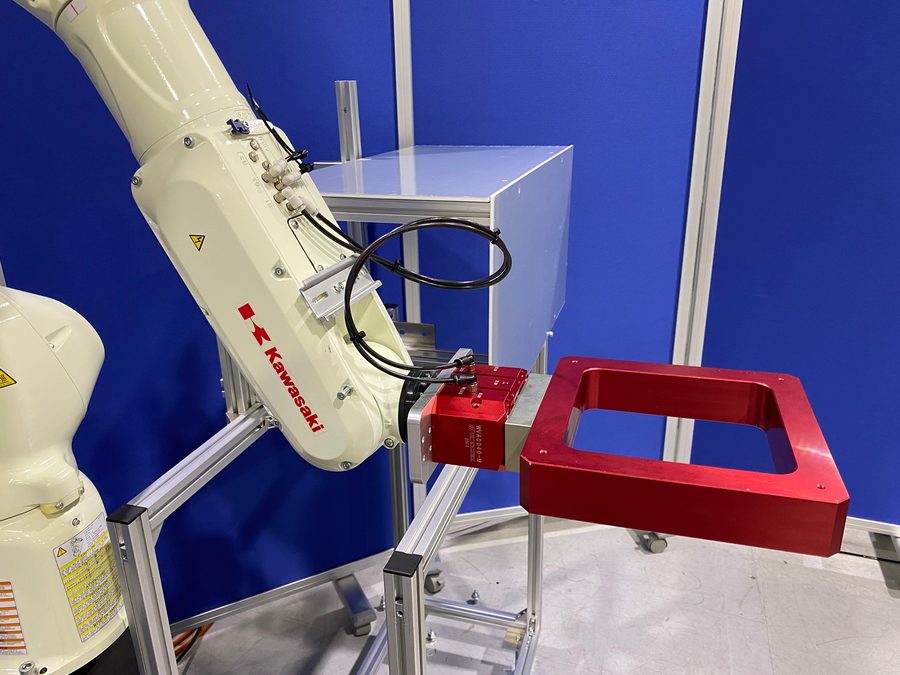 Pallet Gripper (Side Approaching for Pallet Transfer)
Company name
KOSMEK LTD.
Product profile
Moment-Resistible Gripper Suitable for Pallet Transfer
Side approaching enables to save space for fixture stock.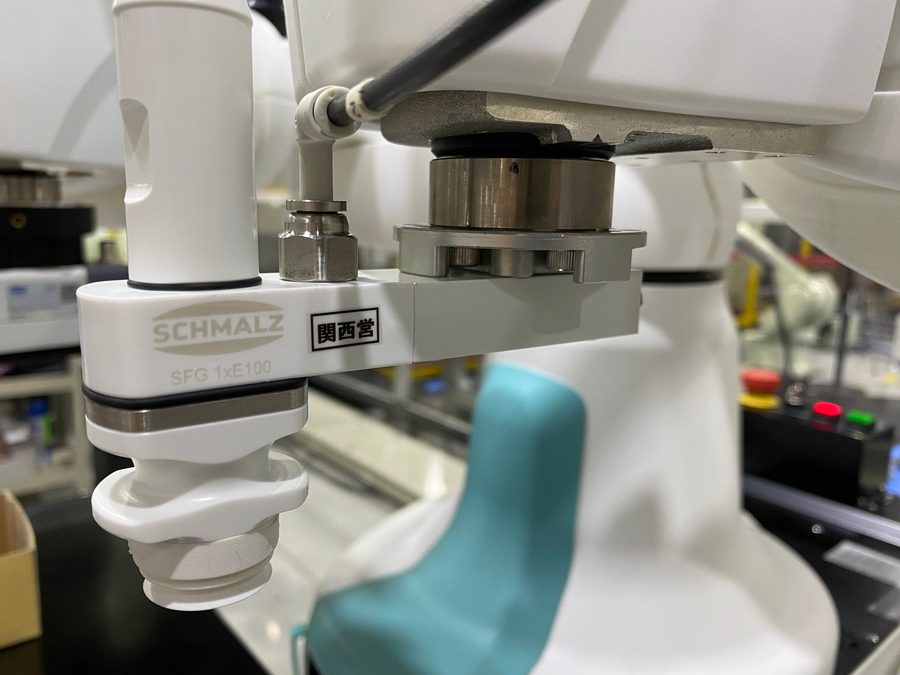 Flow Grippers for Food SFG
Company name
Schmalz
Product profile
Modular, compact gripper for handling dry food even with
high leakage.
Contact element made of FDA compliant material for
direct contact with dry food.
Handling of sensitive food products with minimal surface
pressure.
Handling of e.g. waffles or cookies with highly structured
surfaces.
Complete gripper in hygienic design made of food safe
materials.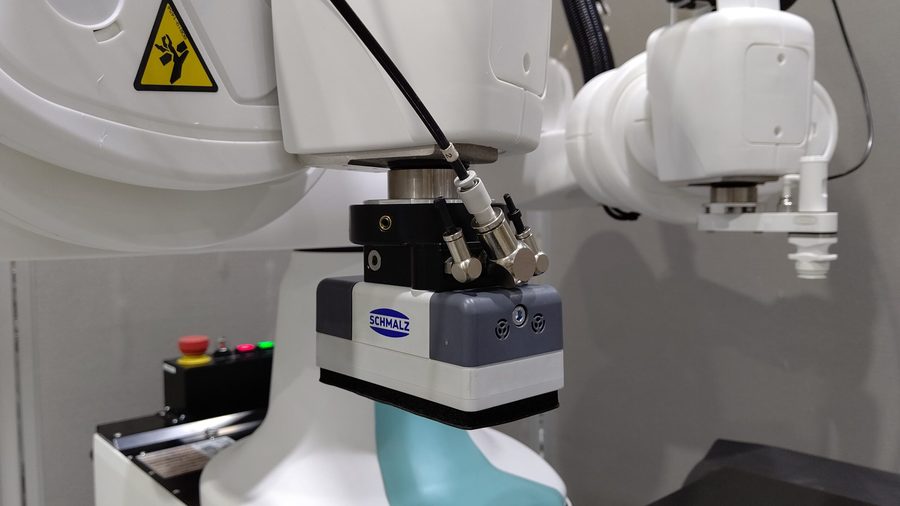 Area Gripping Systems FQE
Company name
Schmalz
Product profile
Configurable universal gripper with integrated or external vacuum generation for handling workpieces, e.g. in intralogistics
Becoming a Kawasaki Robotics K-AddOn Partner
Products from your company that are compatible with Kawasaki Robots will be registered and showcased on our website as K-AddOn products. We provide our partners support for sales channel expansion for their products and product development support for robot add-ons.
Please apply to become a K-AddOn partner by providing the following information in the contact form.
Product names and applications that you wish to add to K-AddOn
Compatible Kawasaki Robot model(s)
Requests about the sales partnership
Any other requests or questions