What is K-AddOn?
Reinforced sales promotion
Introduction of equipment and robots on both websites
Showing application examples in combination with Kawasaki robots
Implementation of external presentations
Expanded sales channel
Sharing sales leads
Mutual cooperation in sales activitiesIt enables to expand the functions of Kawasaki robots.
Product Development Support
Disclosure of robot I/F information
Response to inquiries
*Kawasaki will respond and support equipment manufacturers.
There are no restrictions on product sales and distribution.
Newly registered products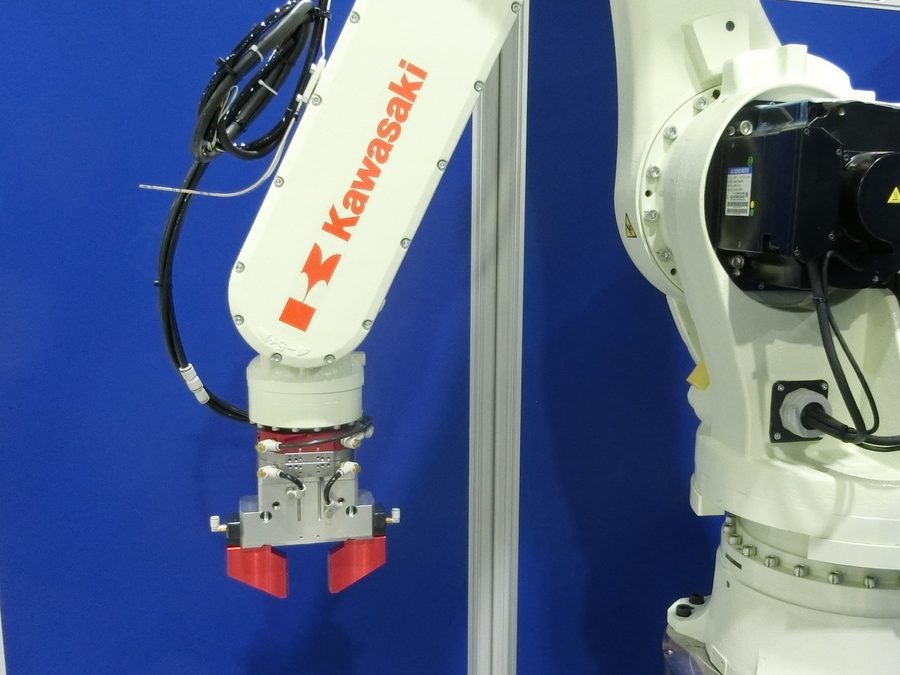 Robotic Hand Changer (Large thinnest model)
Company Name
KOSMEK LTD.
Product
【Model SWL0800】
●Super-Thin:Clamped state dimension 53mm!
●Direct Mounting on Robots:Applicable to RS-080N!
●Fall Prevention:Mechanically holds connection even when air pressure is at 0MPa!
●No Backlash:. It makes locating with high rigility and accuracy!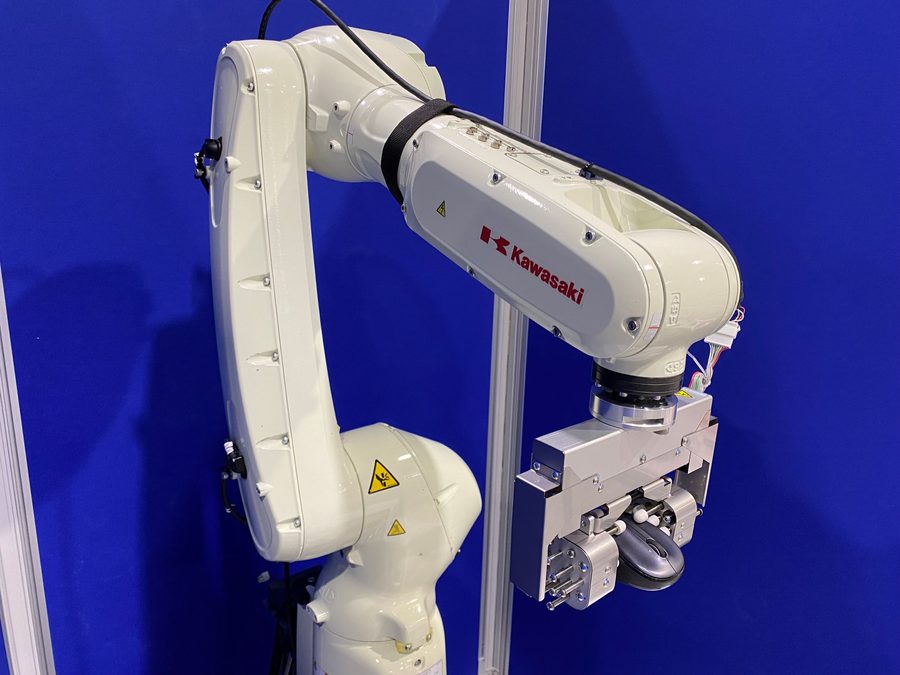 Company Name
THK CO., LTD.
Product
The adaptive gripping hand is a compact and lightweight general-purpose robot hand that has a trace mechanism that fits the shape of a work and can stably grip even it with a complicated shape.
Since This hand has a built-in programmable controller,
It is possible to control opening/closing and gripping force only with digital signals.
This hand has an intermediate flange that can attach to a small robot arm, a relay cable for connecting to a control device, and a terminal block set as options.
Becoming a Kawasaki Robotics K-AddOn Partner
Products from your company that are compatible with Kawasaki Robots will be registered and showcased on our website as K-AddOn products. We provide our partners support for sales channel expansion for their products and product development support for robot add-ons.
Please apply to become a K-AddOn partner by providing the following information in the contact form.
Product names and applications that you wish to add to K-AddOn
Compatible Kawasaki Robot model(s)
Requests about the sales partnership
Any other requests or questions