On April 20, 2022, Kawasaki launched "Future Lab HANEDA" for open-innovation-based development of robotics products and services and demonstrations for their potential real-life implementation at HANEDA INNOVATION CITY, a large-scale, multi-purpose complex with retail facilities and offices located adjacent to Haneda Airport.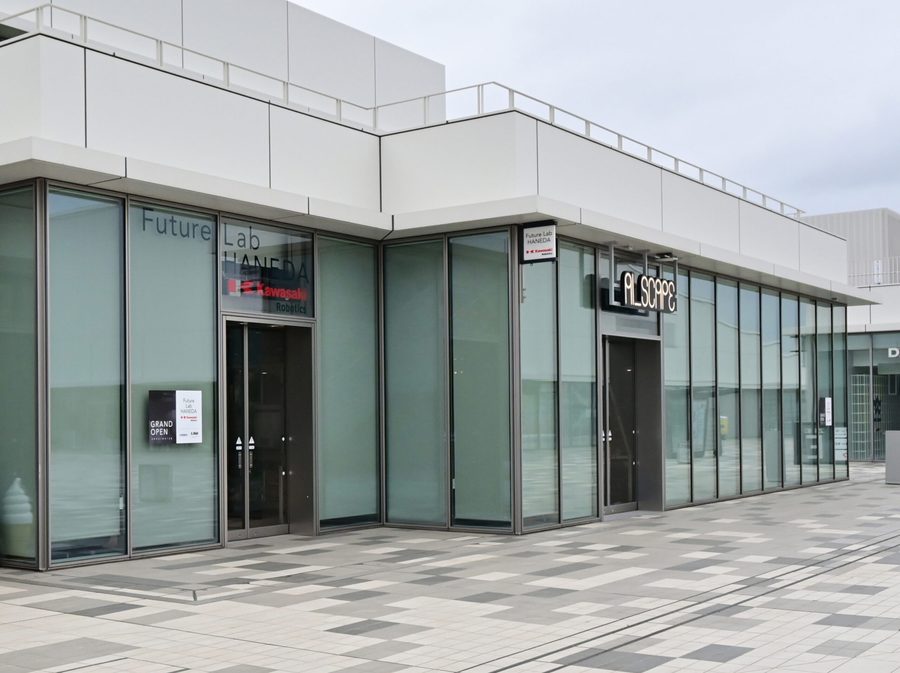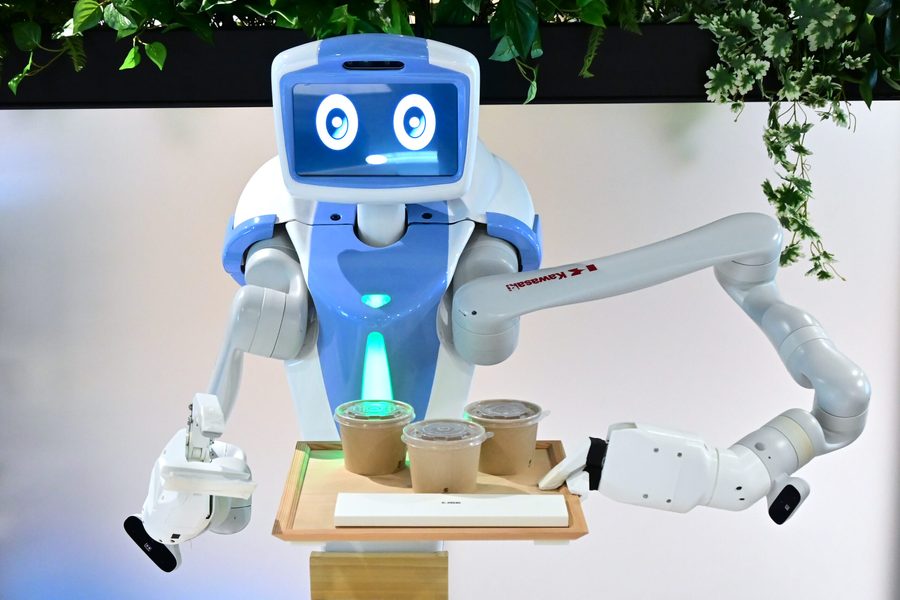 The Lab – which was established by a consortium comprising Kawasaki, Intellectual Capital Management Group (ICMG), Kiraboshi Bank, Ltd., Haneda Airport (Japan Airport Terminal Co., Ltd. and Haneda Future Research Institute Inc.), and Ota City, Tokyo – offers a space for conducting demonstration tests intended for social implementation of robotics products to resolve various social issues. The launching of the Lab was part of the "Haneda Kyoso (Co-Generation) Project," aimed at establishing a sustainable service ecosystem.
The Lab will be collaborating with "KicSpace HANEDA," an incubation hub launched by Kiraboshi Bank in 2021 as another part of the Haneda Kyoso Project for promoting the growth of startups and small and medium-sized enterprises. This collaboration seeks to support labor-saving efforts of small and medium-sized firms in Ota City and of other manufacturers suffering from labor shortages. It also assists in the development of new products by robotics startups and small and medium-sized companies involved in robotics innovation.
Under the Haneda Kyoso Project, Kawasaki is committed to working with major corporations, small and medium-sized firms, startups, and central and local governments in order to resolve social issues, promote social transformation, and realize such initiatives as "Smart Airport City," "Carbon Neutrality," and "Regional Revitalization." Through this new Lab at Haneda Airport, a travel gateway for the Tokyo Metropolitan Area, Kawasaki plans to advance its social innovation initiatives.
The Lab is comprised primarily of these two areas:
1. "AI_SCAPE": a demonstration café where visitors can experience robots firsthand
At AI_SCAPE, demonstration tests are conducted with the objective of having robots perform all café operations ― from cooking to serving ― without human intervention. It is designed to collect data on the time spent on each task and on the robots' range of movements, as well as other information necessary for real-life implementation. The dishes served at AI_SCAPE, devised by food creator Makie Sonoyama, have been designed to feature specialty ingredients from different regions in Japan and to be cooked by robots. Also, "robot-friendly" furniture has been used to help robots wait on tables easily. In other words, AI_SCAPE has been designed to showcase a future society where humans and robots co-exist.
AI_SCAPE Website
2. YouComeLab: a space for research and development of robots
This facility makes available to both startups and research institutes the "Kaleido" humanoid robot, the "Nyokkey" autonomous service robot, and other cutting-edge robots – including those under development – for use in testing their software programs. Having such a facility next to Haneda Airport makes it a readily-accessible venue for those who wish to test their programs as many times as they like, which should contribute to advancing societal use of robots.
Overview of Future Lab HANEDA
Location:
2nd Floor, Zone D, HANEDA INNOVATION CITY (Address: 1-1-4 Haneda Kuko, Ota City, Tokyo)
Hours (restaurants and shops):
Lunch: 11 am – 2 pm (Last order 1:30 pm )
Dinner: 4 pm – 6 pm ( Last order 5:30 pm )
Closed
Every Wednesday , New Years Holidays
*If the Wednesday will be national holiday, we are closed on next day on weekday.
*Since our attribute as demonstration experiment, business hour and closed date might be change without notice. Please check before you visit.
Transportation availability:
Directly connected to Tenkubashi Station on the Keikyu Airport
Line and the Tokyo Monorail Line
Size:
Approx. 222 m2
Robots on site:
"Nyokkey" (autonomous service robot) "RHP Friends" (humanoid robot)
"duAro" (dual-arm Selective Compliance Assembly Robot
Arm [SCARA] robot)
"RS007L" (compact general-purpose robot) Note: Robots on site are subject to change.