Kawasaki will be exhibiting at the 23rd JISSOPROTEC2022 Exhibition that will be held at Tokyo Big Sight from Wednesday, June 15 through Friday, June 17, 2022. We will showcase robot systems for the electrical and electronics industry that utilize the dual-arm collaborative SCARA robot, duAro.
In addition, we will introduce our new lineup of self-propelled robots that realize automated transport between processes, the TRanbo -7. An application using the self-propelled robot is compact and capable of moving within the factory passage width of 800 mm.
Please visit Kawasaki booth at East Hall 4F-12. Our representatives will be there to meet you.
A keynote speech by President Hashimoto is scheduled on Friday, 17 June. For details, see the summary below. We are looking forward to your visit.        
Exhibits
■AutomatedInterprocess Transferwith TRanbo -7
-The slim body can go through the factory passage width of 800 mm recommended by JIS standard. The arm and the travelling device are controlled by a single controller, making the TRanbo-7 simple and compact. It can easily be introduced to the exisiting factory and the process with the minimum layout changes. It realizes the automation of interprocess transfers and picking tasks.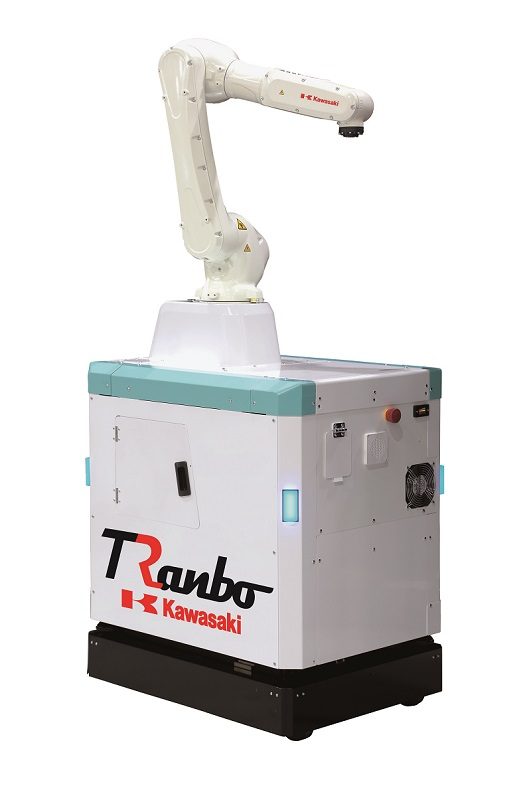 ■Manufacturing process of substrates
・FPC transport/Assembly by duAro2
–The dual-arm duAro enables transfer and assembly of FPCs (Flexible Printed Circuit boards) without changing jigs and hands. The optional flip axis can also automate work with an angle to the workbench.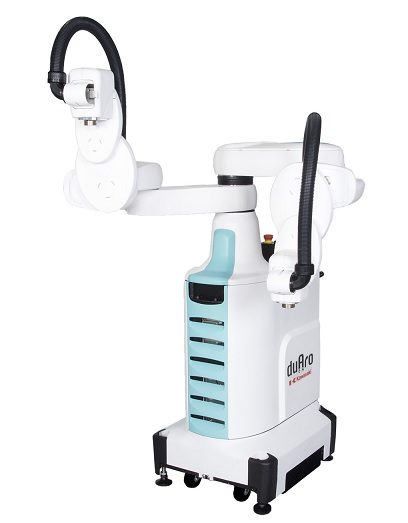 ・Substrate Assembly by duAro1
-Multi-task operations by a single dual-arm robot enable screw tightening that cannot be achieved by a dedicated machine. Taking advantage of the features of the dual arm, it performs high-speed and high-precision positioning and multitask operations with its wide motion range.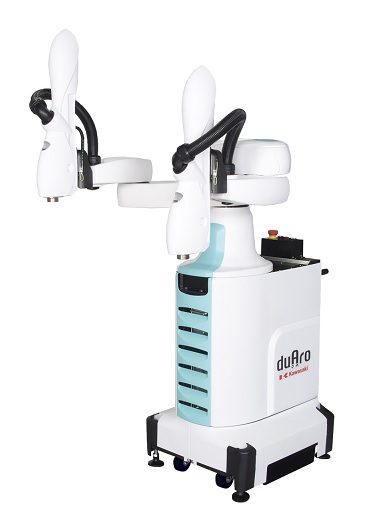 Presentation by Kawasaki
■Keynote Address
・Date: Friday, June 17, 13:30-14:15
・Presenter: Yasuhiko Hashimoto, President & CEO
・Topic: Kawasaki Group's Efforts to Build
a Hydrogen Supply Chain
*Exhibition registration and seminar registration are required.
Booth Map