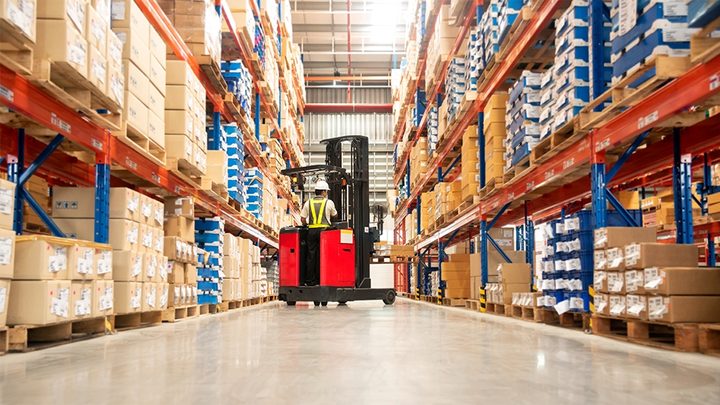 Logistics involve a wide range of activities from intra-facility logistics of parts and products to wide-area distribution systems. The product shipping and the loading and unloading of truck cargo are often performed manually, and labor shortages are becoming a serious problem.
It is expected that the demand for the robotic automation of logistics will continue to increase.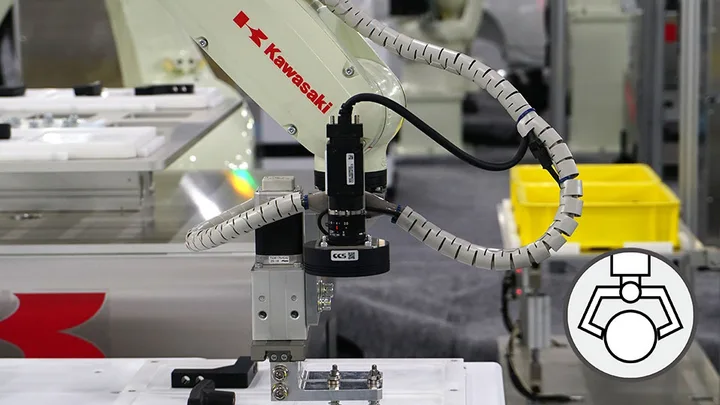 Material Handling
The process of moving materials, parts, and products from one place to another, material handling is performed in almost all industries, not just in the manufacturing industry.
For material handling, industrial robots are most commonly used for various purposes, including high-speed transport of small parts and handling of heavy objects that humans cannot carry.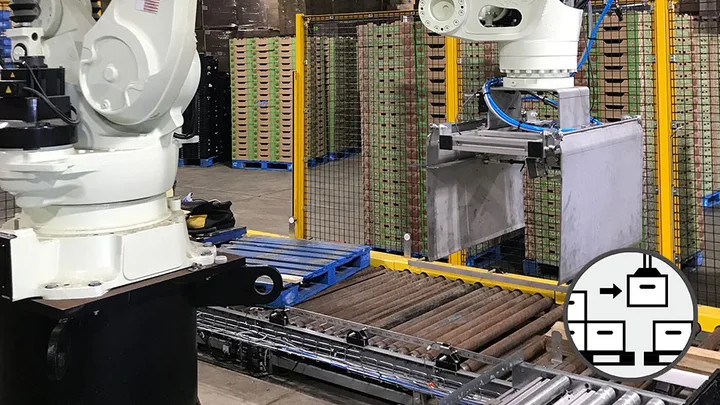 Palletizing
The process of stacking boxes, bags, bottles, and other products on pallets, palletizing is commonly performed for shipping in the manufacturing industry as well as in the logistics industry. On the other hand, depalletizing is the opposite process, where products are unloaded from pallets in order.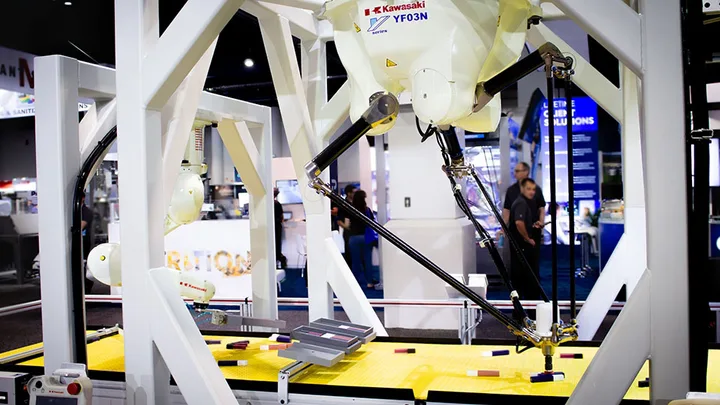 Pick & Place
Picking, also known as "pick and place," is the process of grabbing workpieces from a conveyor belt and sorting them at high speed.
For this purpose, uniquely shaped robots called the parallel link type (or delta type) are used.