When you are working on an automation project, the last thing you want to do is wait for someone to give you the information you need to move forward. That is why we make product information, tutorials, and webinars available to our partners and customers online.
The below resources are free of charge and available exclusively for Kawasaki customers and partners.
Contact us to learn more about our exclusive resources.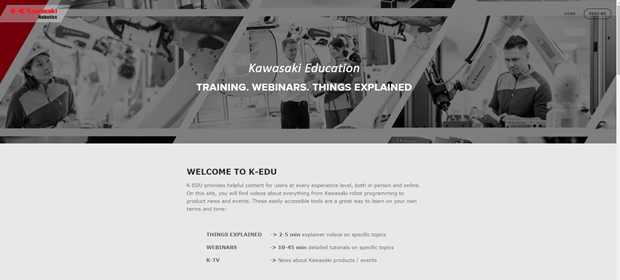 K-EDU ONLINE LEARNING PORTAL
K-EDU is an educational website that offers numerous tutorials and webinars. The video content is designed for new users and more advanced users alike, covering topics like Kawasaki software, programming, and more.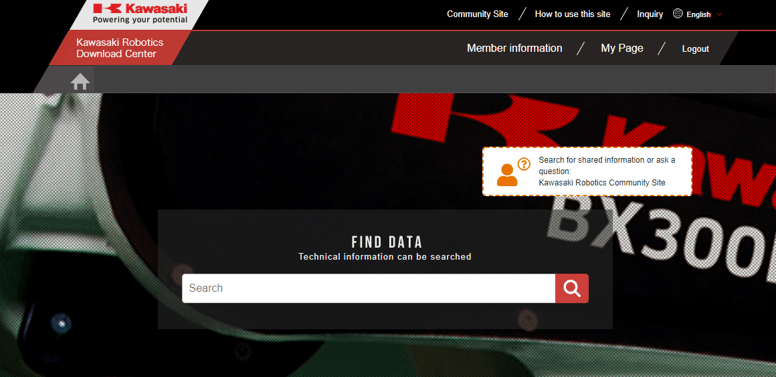 THE DOWNLOAD CENTER
The Download Center is another way to easily access Kawasaki robot information. Users can download valuable collateral like manuals, 3D data, software, and more. The Download Center is continuously maintained, so you always have the latest information.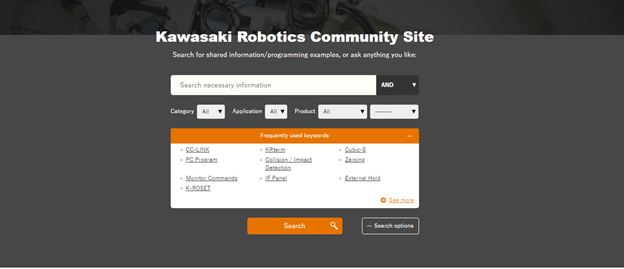 THE COMMUNITY CENTER
The Community Site allows users to crowd source information from other Kawasaki customers and partners. You can easily search, post and share information about your current project and you can post questions and get answers from users around the world.