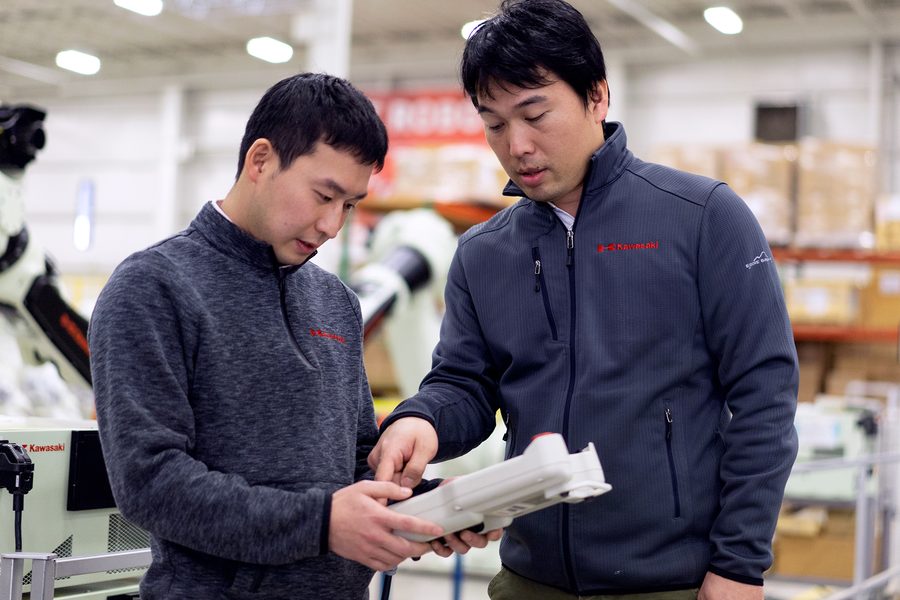 Once you've decided to automate, here are some steps to help you get started:
Step 1: Define your goals
When diving into an automation project, it's important to start with the basics. Ask yourself these questions:
Why are you looking to automate? Is it to speed up production, or improve product quality? Maybe you'd like to make your facility safer by automating a dangerous process. Regardless, it's important to figure out your "why" and set up a measurable goal for success, such as improving cycle time by X amount.
What is your budget? Automation projects can range in cost depending on the complexity of the application. It's also important to think about the total cost of ownership, which factors in software, spare parts, preventive maintenance, etc.
How realistic is my timeline? It takes time to design a robotic system that's tailored to your specific needs. The entire process can take anywhere from 20 to 40 weeks (or more) depending on the size and scope of your project.
Tip: It's okay to pick the low-hanging fruit for a first-time automation project. Keeping things simple will ensure easy to prove ROI, easy installation, and build automation confidence amongst your team.
Step 2: Find a partner
Next, you'll need a system integrator who knows how to translate your goals into an automated robot cell that works for your company. Find an integrator that has a lot of experience with your specific application type.
Tip: Kawasaki makes it easy to find an integrator that specializes in your type of application. Visit our partner page to find your match!
Step 3: Communicate clearly
The process of designing your automated cell will require a consistent flow of communication between you and your integrator partner. Here are some ways to make sure nothing gets overlooked:
Appoint a project manager from your team. As your system integrator will have a project manager who will serve as your liaison. This will ease the flow of communication and keep the project on track.
Don't forget you're an expert, too! While your integrator is an expert on all things automation, you are an expert on your product and manufacturing process. It's the combination of your expertise and their experience that results in successful applications.
Tip: Set up weekly meetings between the appointed project managers to discuss progress, changes, or any issues that arise.
Step 4: Get your team on board
In reality, robotics and automation make a workplace safer, and allow employees to be re-skilled to better, more human-friendly roles. To make sure your system runs smoothly, it's important to have people on your team who can operate the robot and troubleshoot.
Tip: At Kawasaki we offer virtual and in-person training for our customers of all skill levels. Visit our training page for more information.
If your team needs additional support once the system has been installed, our service team is just a phone call away. Visit our service & support page to learn more.