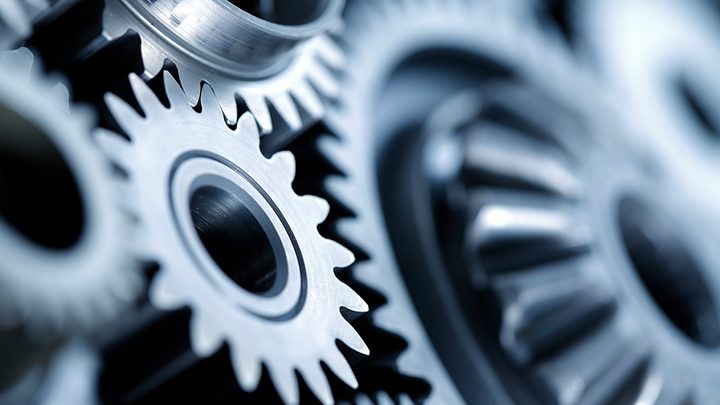 In machining and metalworking environments, many robots are used for various applications. Available in various product lines, Kawasaki's robots can offer automation solutions.
They can be used for almost any type of application, including material handling, assembly, grinding, deburring, arc welding, spot welding, and machine tending.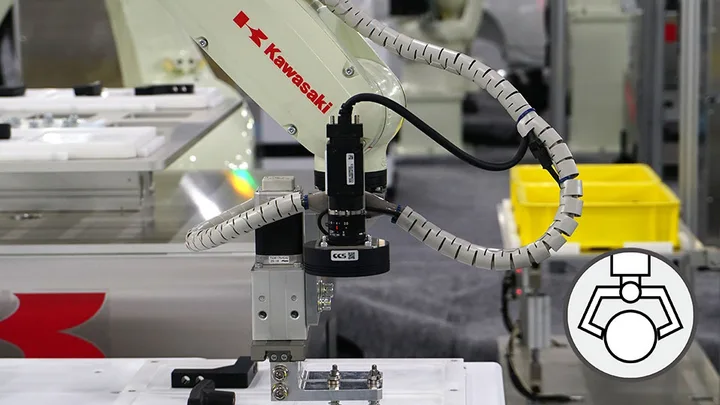 Material Handling
The process of moving materials, parts, and products from one place to another, material handling is performed in almost all industries, not just in the manufacturing industry.
For material handling, industrial robots are most commonly used for various purposes, including high-speed transport of small parts and handling of heavy objects that humans cannot carry.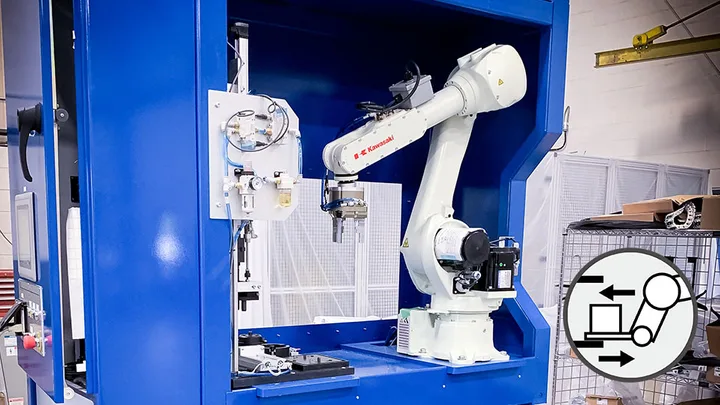 Machine Tending
A critical process in the machinery industry, machine tending involves loading parts into NC machine tools and unloading them after their machining is complete. Loading and unloading processing materials into and out of forging and press machines are also classified as machine tending.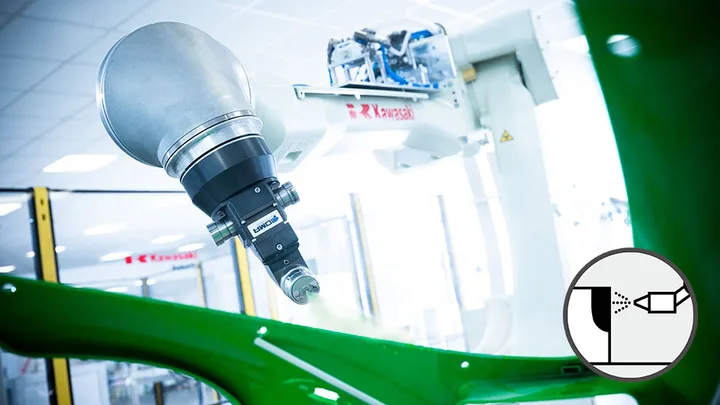 Painting
Painting is the process of applying paint on product surfaces, forming a coating film or finish.
Because most paint materials are highly volatile, explosion-proof robots and painting equipment are used for this process.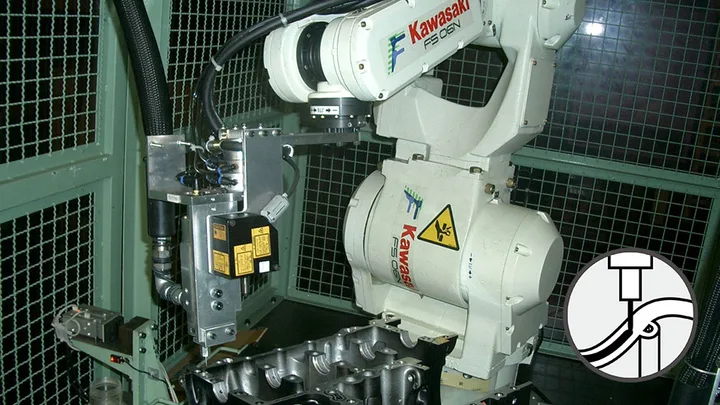 Sealing / Dispensing
Sealing is the process of applying sealant or adhesive to enhance airtightness and fill the space between materials.
Sealing is performed for many products, such as passenger vehicles and home appliances.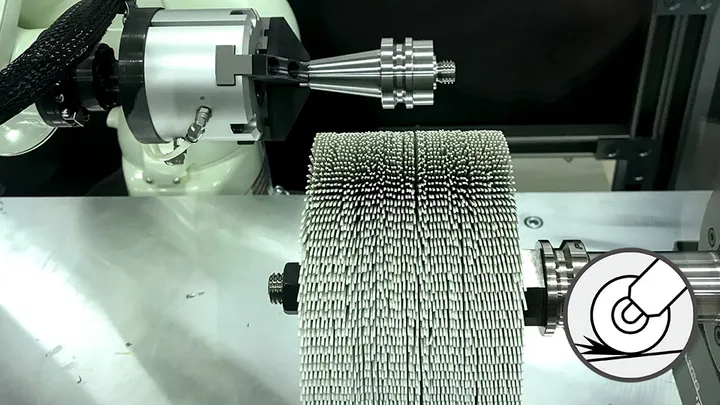 Material Removal
Grinding and deburring is the process of removing protruding burrs from the surfaces of casting and forged products as well as post-welding surfaces.
Involving scrapping off burrs with a grinder, this process can be dirty, dangerous, and demanding where robots can play important roles.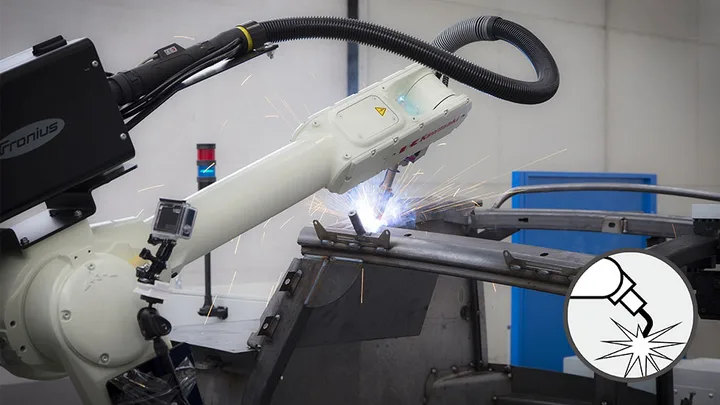 Arc Welding
The welding method that uses arc discharge to join metal materials, arch welding is widely performed in the machinery, metal, and automotive industries. Robots and arc welders are used to join the materials while melting them.
Spot Welding
Spot welding, also known as electric resistance welding, is the process of welding two base materials by applying electric current with an electrode rod and melting them with the resistance heat. Spot welding is so commonly used to weld steel plates of automobile bodies that a large number of robots are used in the automotive industry.