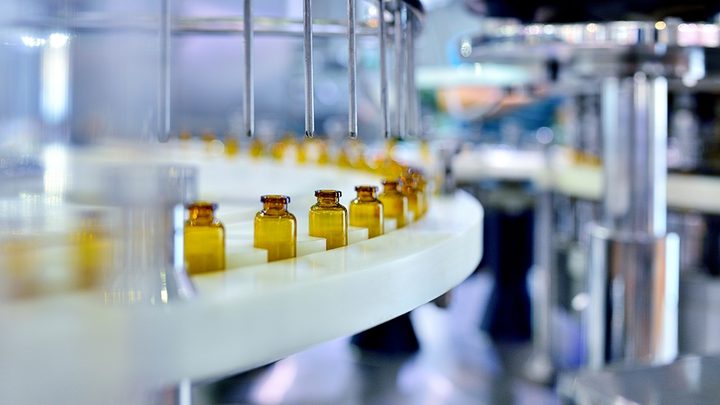 Efficient Automation Solutions for a More Caring Future
Medical, pharmaceutical and biotechnology manufacturers stand on the cutting edge of science and technology. The broad field of life sciences is a challenging but rewarding sector: while the potential for new innovations to extend lifespans and alleviate suffering is nearly limitless, small and large firms alike face logistical, practical and regulatory hurdles. Kawasaki Robotics offers powerful and robust yet precise and flexible automation solutions that allow innovations to be scaled quickly, efficiently and profitably. For cleanroom environments, Kawasaki's clean robots meet the healthcare industry's processing equipment specifications for accuracy, consistency and cleanliness, making them ideal for a wide range of assembly, dispensing, inspection and material handling applications.
Closing Productivity Gaps, Enhancing Outcomes
From the assembly of medical device implants and sensitive dispensing of pharmaceutical compounds to rapid, repeatable packing and palletizing operations, our precise, easily scaled life sciences automation solutions reduce profit-sapping human error while enhancing productivity, product quality and time-to-market. Kawasaki's 6- and 7-axis robots can carry payloads of between 2 kg and 1,500 kg, making them suitable for packing and dispensing medication as well as manipulating bulky liquid containers during large-scale pharmaceutical compound production. Meanwhile, Kawasaki's powerful software enables our gripper-equipped robots to manipulate vials, test tubes, petri dishes and assays in sensitive testing operations in cleanroom environments, including laboratories, boosting testing speed while reducing human error.
The life sciences segment is of the modern economy's most dynamic, exciting sectors, and Kawasaki Robotics is committed to developing automation solutions that allow cutting-edge innovations to be scaled and accelerated for global good.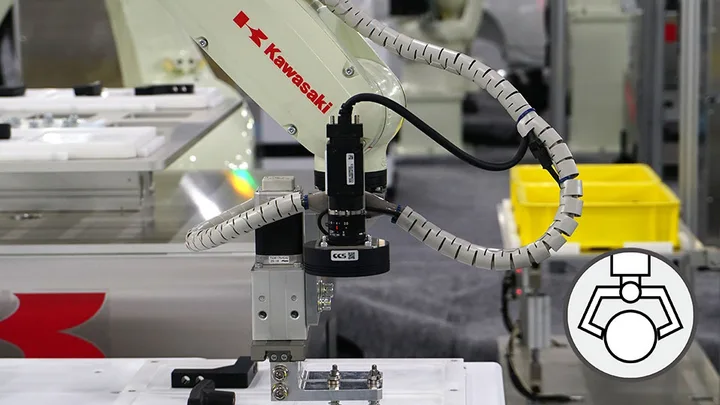 Material Handling
The process of moving materials, parts, and products from one place to another, material handling is performed in almost all industries, not just in the manufacturing industry.
For material handling, industrial robots are most commonly used for various purposes, including high-speed transport of small parts and handling of heavy objects that humans cannot carry.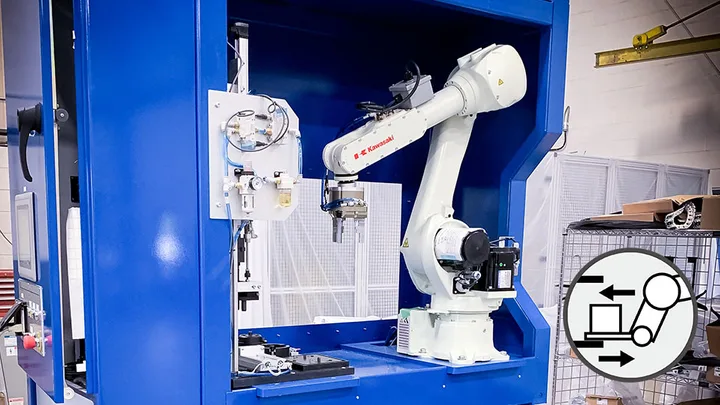 Machine Tending
A critical process in the machinery industry, machine tending involves loading parts into NC machine tools and unloading them after their machining is complete. Loading and unloading processing materials into and out of forging and press machines are also classified as machine tending.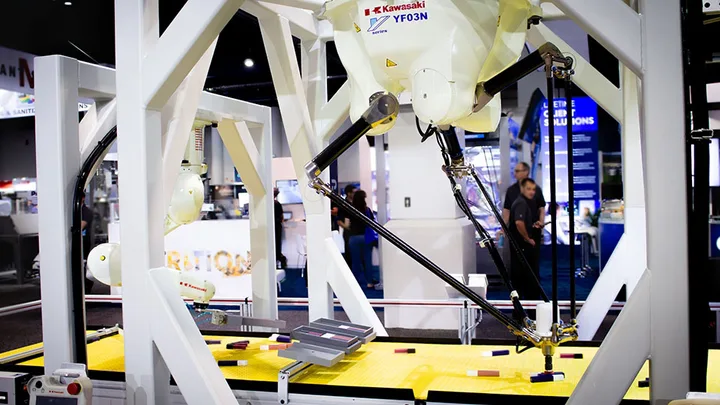 Pick & Place
Picking, also known as "pick and place," is the process of grabbing workpieces from a conveyor belt and sorting them at high speed.
For this purpose, uniquely shaped robots called the parallel link type (or delta type) are used.