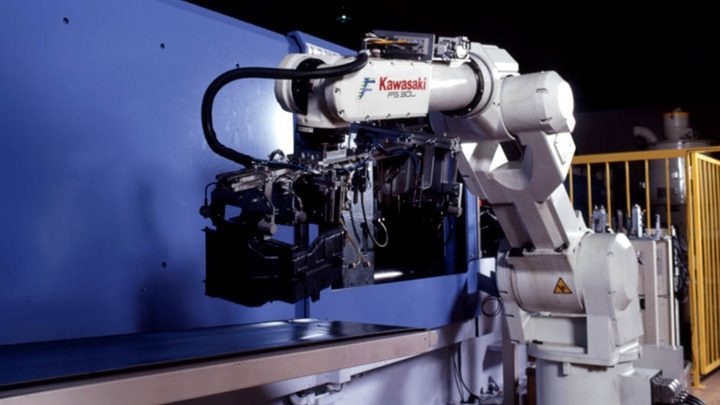 The chemical industry and its products are diverse. In this industry, industrial robots are mostly used for plastic, synthetic rubber, chemical fertilizers, paper, and cosmetics sectors.
Kawasaki's robots are widely used to load and unload plastic injection molding machines and palletize chemical fertilizers and corrugated papers.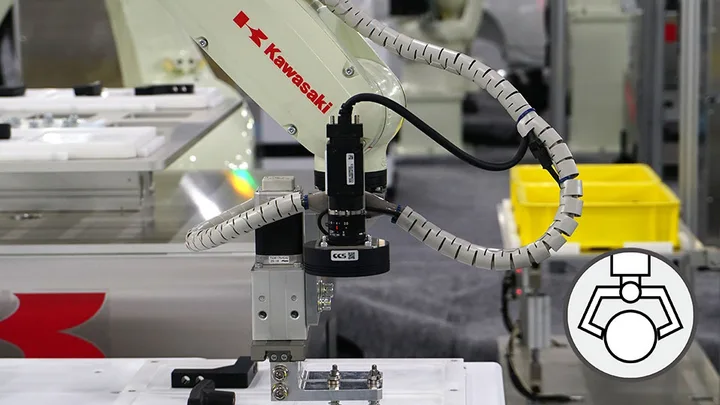 Material Handling
The process of moving materials, parts, and products from one place to another, material handling is performed in almost all industries, not just in the manufacturing industry.
For material handling, industrial robots are most commonly used for various purposes, including high-speed transport of small parts and handling of heavy objects that humans cannot carry.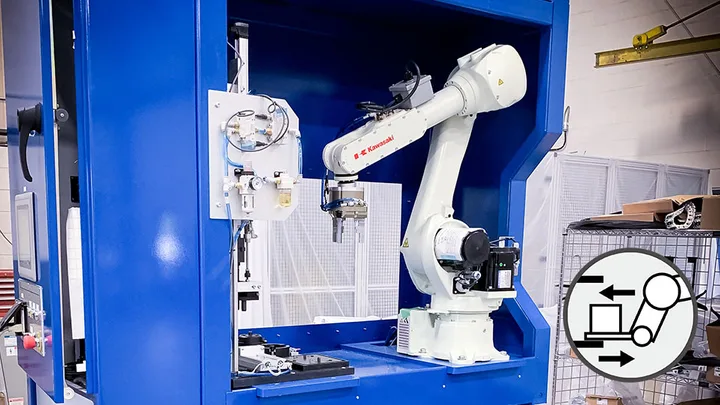 Machine Tending
A critical process in the machinery industry, machine tending involves loading parts into NC machine tools and unloading them after their machining is complete. Loading and unloading processing materials into and out of forging and press machines are also classified as machine tending.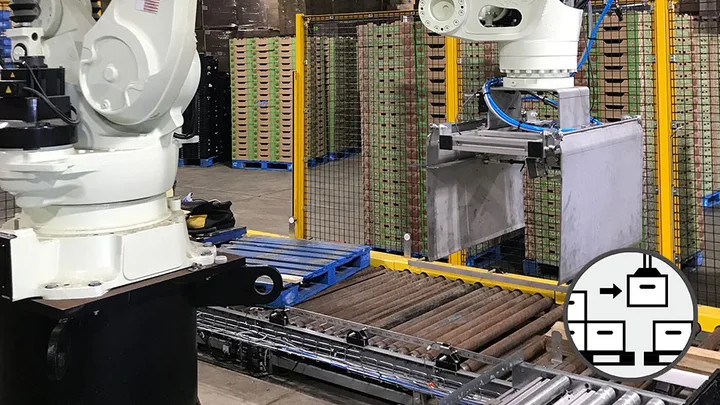 Palletizing
The process of stacking boxes, bags, bottles, and other products on pallets, palletizing is commonly performed for shipping in the manufacturing industry as well as in the logistics industry. On the other hand, depalletizing is the opposite process, where products are unloaded from pallets in order.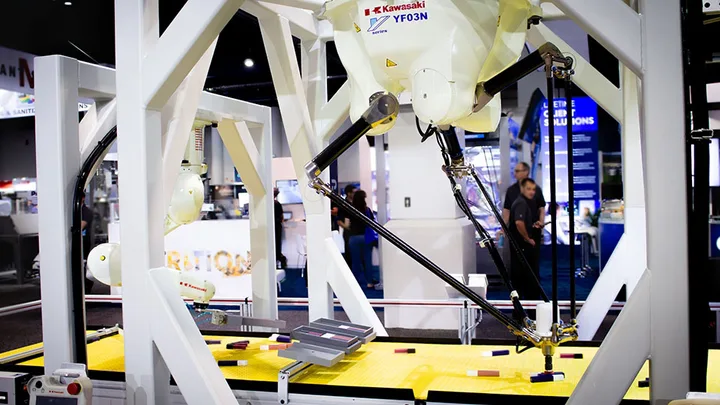 Pick & Place
Picking, also known as "pick and place," is the process of grabbing workpieces from a conveyor belt and sorting them at high speed.
For this purpose, uniquely shaped robots called the parallel link type (or delta type) are used.