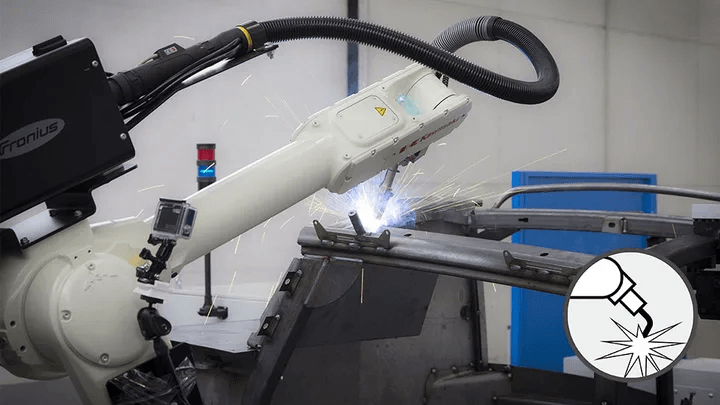 Combat Labor Shortages While Improving Product Quality
Arc welding is a joining process that uses large electric current to melt and fuse a consumable metal onto the base metal. Arc welding and other related processes are used extensively throughout transportation, construction, and industrial equipment manufacturing. For decades, Kawasaki has developed new metal fabrication processes that lead to improvements in arc welding technology, techniques, and quality.
Kawasaki offers standard interfaces to integrate with any major brand of welding power supply. Adaptive laser vision is available to view the joint ahead of the weld electrode to identify and track the joint geometry before and during a weld in real time. Kawasaki also offers start sensing and touch sensing to identify the correct position of the weld location. Multi-pass adaptive fill technology is available for heavy deposition welding applications.
Kawasaki's advanced technologies can help you reach the quality and volume of product you expect from an arc welding system.
Robots for Arc Welding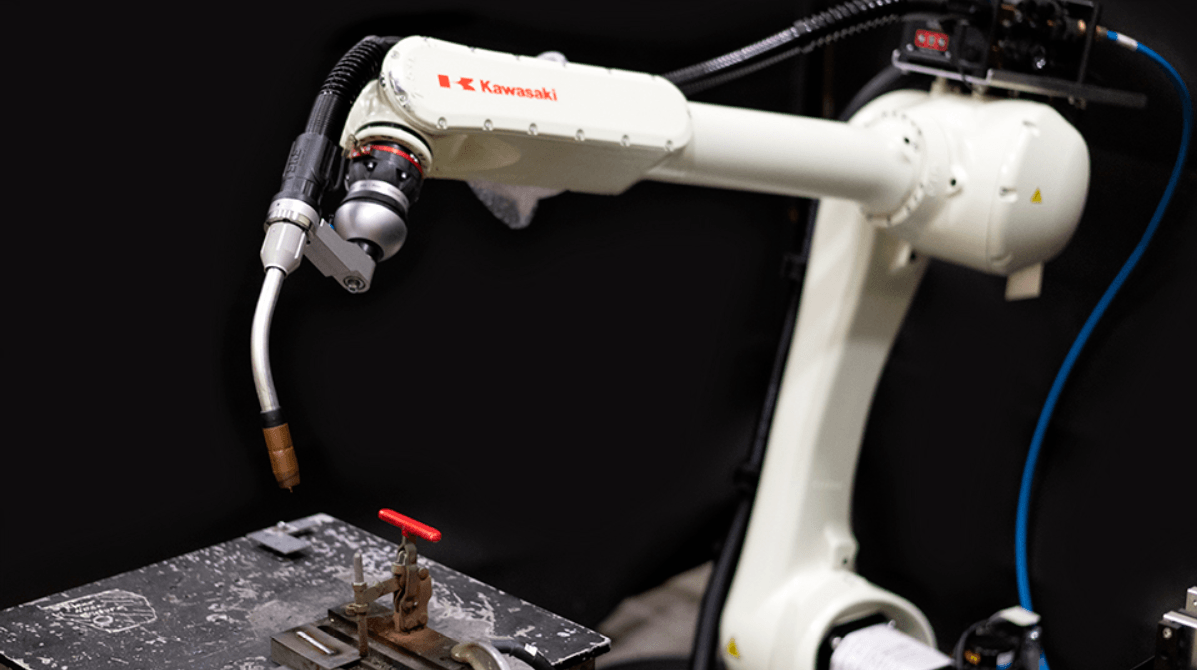 Arc Welding Robots
Robots that use state-of-the-art technology to match the quality of an expert welder.