astorino: A New Way of Learning Robotics
The way we work in the future is changing quickly – and universities and education need to reflect that in order to prepare robotics engineers for the future of automation. 
This comes with a number of challenges: How to teach robotics in a lab without a physical robot? How can a university or school with limited budget cover the costs for an industrial robot? How to deal with potential damages to the valuable purchase? After all: Learning and science are all about experimenting and making mistakes along the way. 
That is why we created astorino. The robot is the result of knowledge, experience and keeping up with the latest technological trends. With astorino, students will be taken directly into the world of industry and experience robotics in action.  
With astorino students will…:
learn what is important when assembling a robot.
learn how to solve potential problems that may arise in their professional work
expand their knowledge in the field of robotics.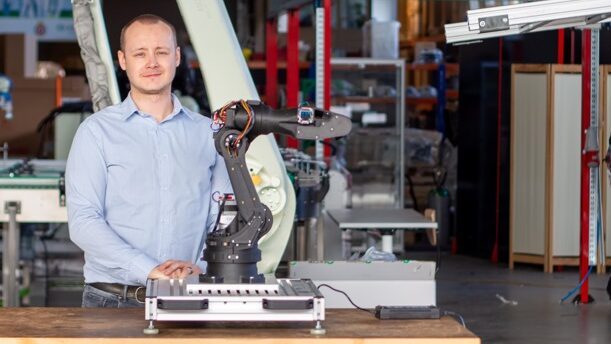 "I couldn't find such a robot, so I invented one – to ensure that learning is inspiring, great fun and a pathway to the profession of the future." Marek Niewiadomski (Design Engineer Kawasaki Robotics CEE HUB)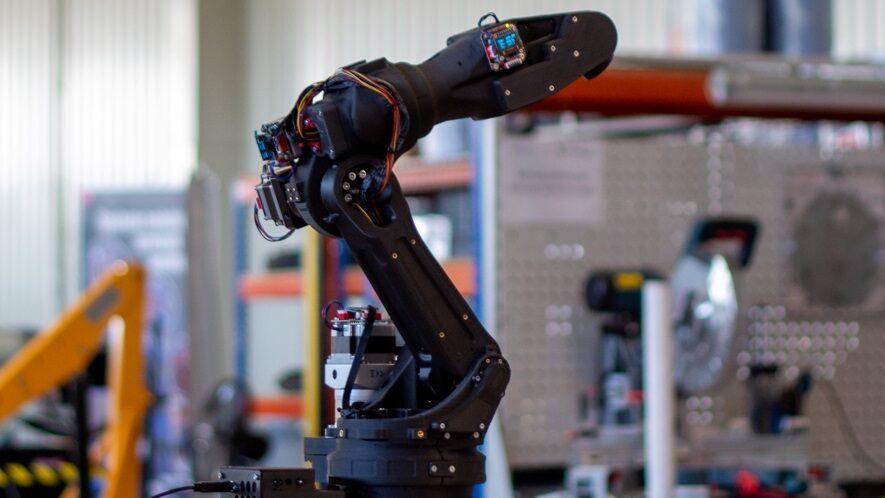 "As an Automation and Robotics student, I have to say that astorino is a great initiative that was much needed. Every student can touch, program and even break down such a robot! Yes, break down and fix it – at little cost and effort. In addition, they are programmable in the same way as real industrial Kawasaki robots." Michał Styś (Automation and Robotics graduate of AGH University of Science and Technology Krakow and Intern at Kawasaki Robotics CEE HUB)
Create a laboratory that is:
equipped with modern equipment and provides a robot to every student,
cost-effective,
safe and user-friendly.
At many technical universities, robot programming is still done on a piece of paper or in a simulator. You can change it. With astorino, the teaching process can be innovative and respond to the demands of the modern world. It can also serve as a showcase for a school or university, increasing its attractiveness in the education market.
astorino is a modern 6-axis robot based on 3D printing technology. Programmable in AS-language. It facilitates the preparation of classes with ready-made teaching materials, is easy both to use and to repair, and gives the opportunity to learn and make mistakes without fear of breaking it.
astorino: The Facts
99.5 % 3D printing (only exception: mechanical parts)
6 weeks delivery time (with durable packaging)
Compatible with Kawasaki Robotics (same programming language)
Easy to operate and repair (easily available spare parts through 3D printing)
Can be easily assembled during classes
Linear Track, Machine Vision and I/O Module available
Training, technical documents, safety certificate and CAD files included
Learn more about astorino