Mask manufacturing by Showa Co.,Ltd.
Industrial washer and dishwasher manufacturer, Showa Co.,Ltd., began production of face masks in March 2020 due to the COVID-19 pandemic. It was robotic automation that supported Showa's new line of business.
Problems: Inefficient manual work and frequent product defects
Initially, their mask manufacturing process involved much manual work, resulting in long lead times and excessive in-process inventory. Moreover, there were frequent product defects. Though their initial production capacity was approximately 1.5 million masks per month, the number of orders exceeded well beyond 2 million per month. In order to meet the demand, their production process needed to be upgraded drastically.
Solution: Full automation of the process from mask manufacturing to inspection, packaging, and packing for shipment.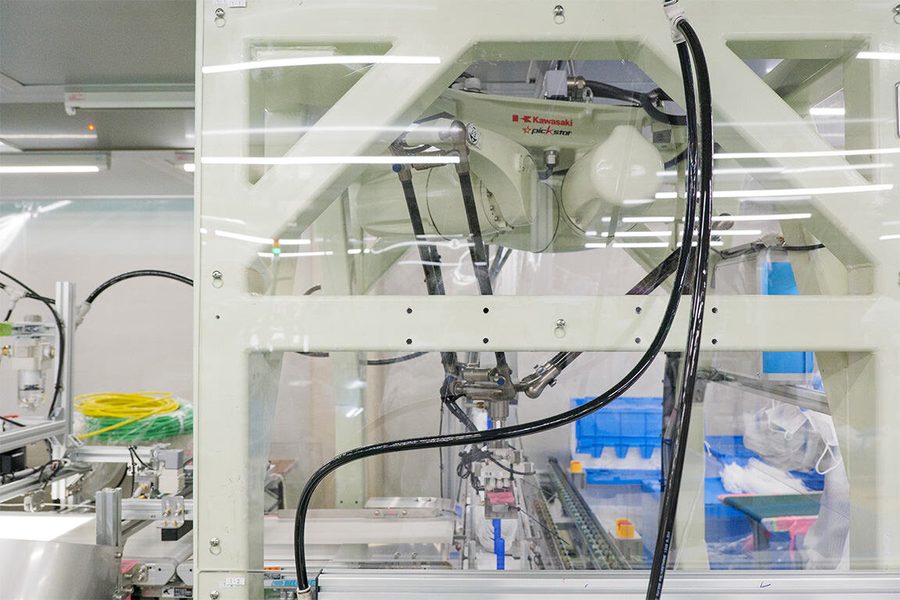 In order to increase production capacity, it was necessary to fully automate the entire production process from mask manufacturing to inspection, packaging, and packing for shipment, and to minimize manual work.
The process involves cutting, layering, and creasing unwoven fabric, attaching a nose-fitting wire and ear straps, inspection by camera for defects, wrapping individually in plastic, and packing each lot in boxes. By automating this entire process, the company drastically reduced the number of workers required for the process and achieved a production capacity of 2 to 3 million masks per month. Since then, the company has made further improvements, and it can now produce more than 9 million masks per month.
Kawasaki Heavy Industries' high-speed picking robot, Y series, is active on the mask production line 24 hours a day, which enabled the company to successfully reduce the number of workers for material handling from 10 to 1. This solution has significantly improved efficiency. Parallel link robots are widely used in the food industry for their quick and accurate material handling capability using thin arms reminiscent of a claw machine game. They are also suitable for mask manufacturing where speed and accuracy are required.
Customer's voice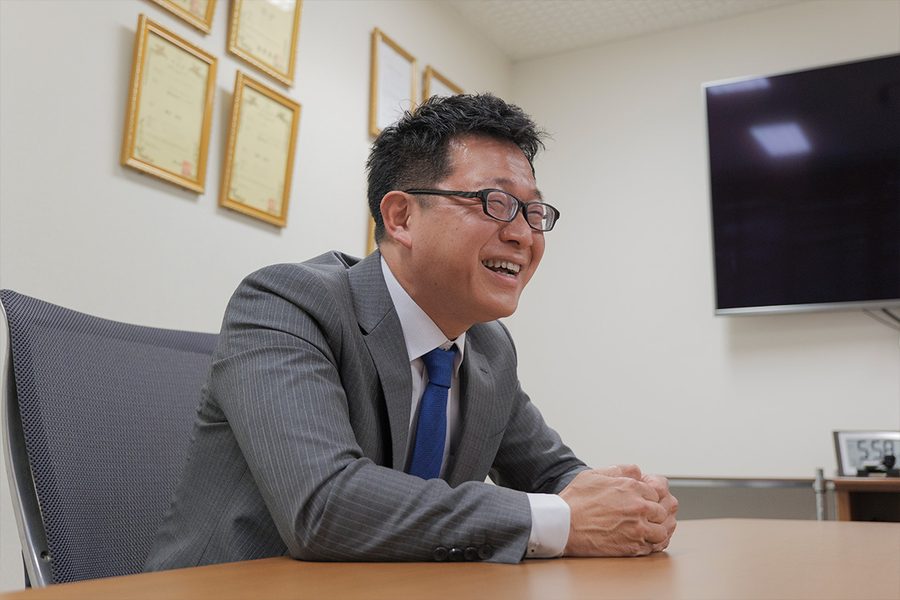 While we use many articulated robots, including duAro, to produce washers and develop cooking assistant robots, mask manufacturing requires speed. In terms of capability, it was inevitable to introduce parallel link robots.
Application videos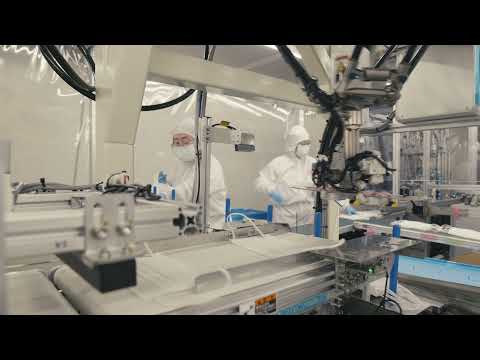 Picking robot working on the production line