Available Now in EMEA: A New Era of Collaborative Robotics

Rethinking Cobots: 50 years of robotics expertise and leading technology made in Japan meets automation innovation made in Germany. With their new CL line and a variety of payloads and reaches, Kawasaki Robotics provides an entirely new and agile approach to collaborative robotics – powered by the partnership with Neura Robotics.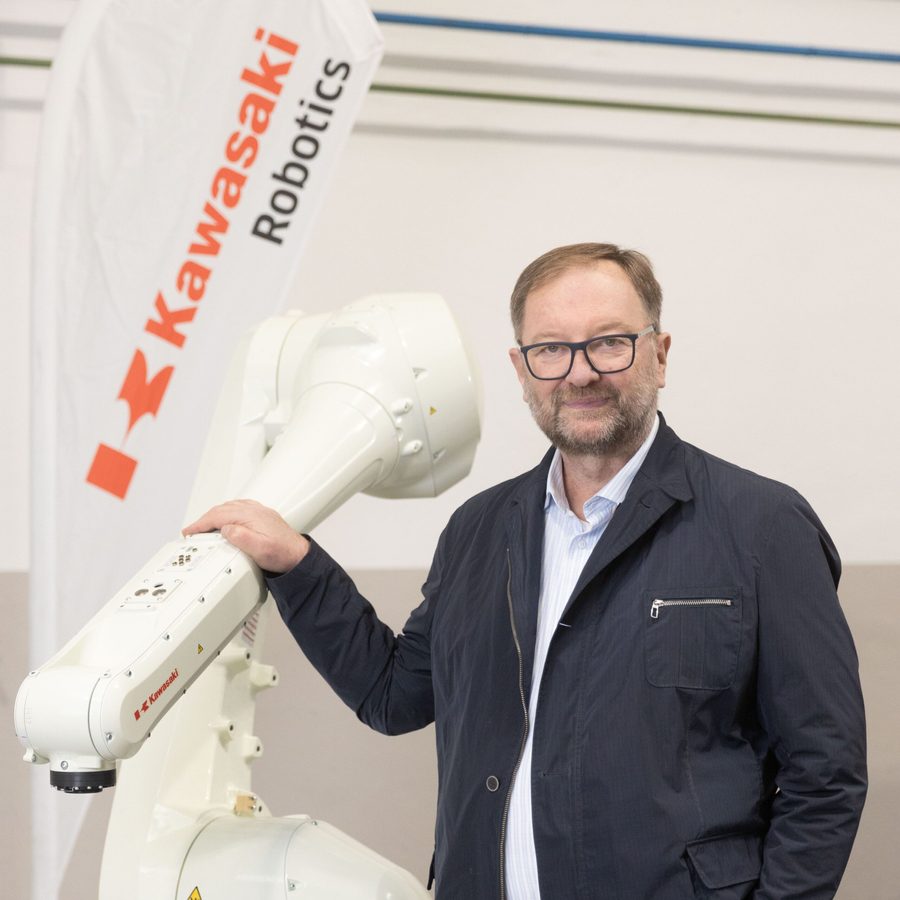 "With the introduction of the new agile collaborative CL robot family, Kawasaki Robotics EMEA has completed its robot portfolio. The top quality cobot range allows us to support our end user and system integrator for all the new application based on the best possible technology. Smart design, advanced functions, performance and a friendly programming software confirm the leadership of Kawasaki Robotics."
Maurizio Ravelli – President and Sales Director Tiesse Robot and Kawasaki Robotics Southern Europe HUB, Italy
No Compromise: The CL Series offers the best of both worlds, with full-on industrial scale performance and speed paired with maximum protection and all advantages of collaborative robotics. Combined with an intuitive user interface, the CL Series makes automating production lines easier than ever before.
Flexible Line-up: With payloads and reaches of 3kg/590mm, 5kg/800mm, 8kg/1300mm and 10 kg/1000mm, the four models of the CL Series offer the perfect solution for every scenario. Free mounting orientations, extremely small footprints and IP66 classification provide additional flexibility – for all models.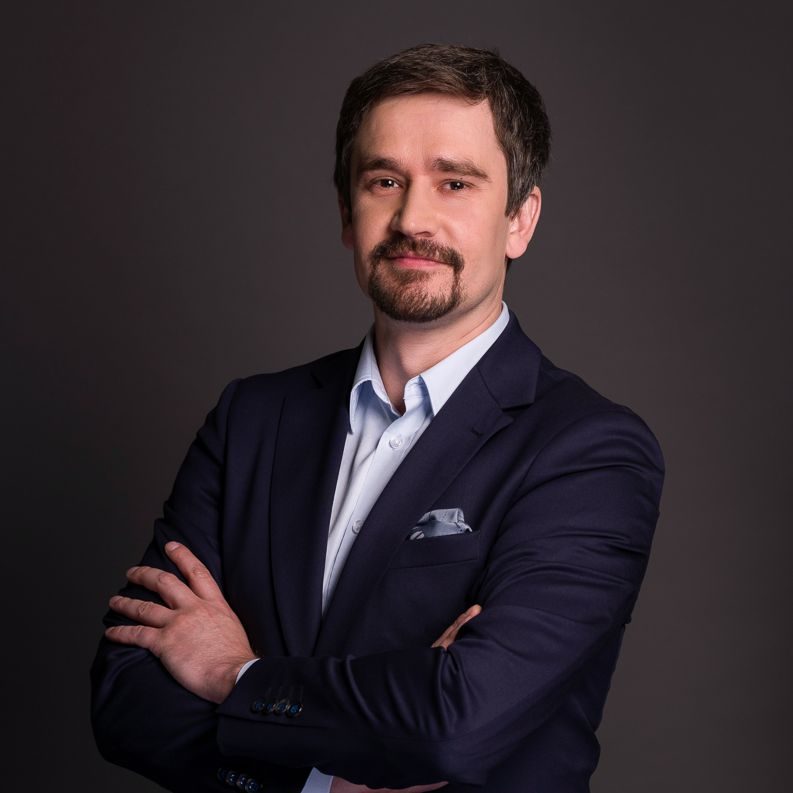 "The new series of cobots from Kawasaki Robotics EMEA is another step towards providing greater work efficiency to our customers. The CL series provides high precision, repeatability, and ease of use, which enables an increase in production efficiency and cost reduction."
Wojciech Trojniar – Robotics Systems Manager ASTOR and Kawasaki Robotics Central Eastern Europe HUB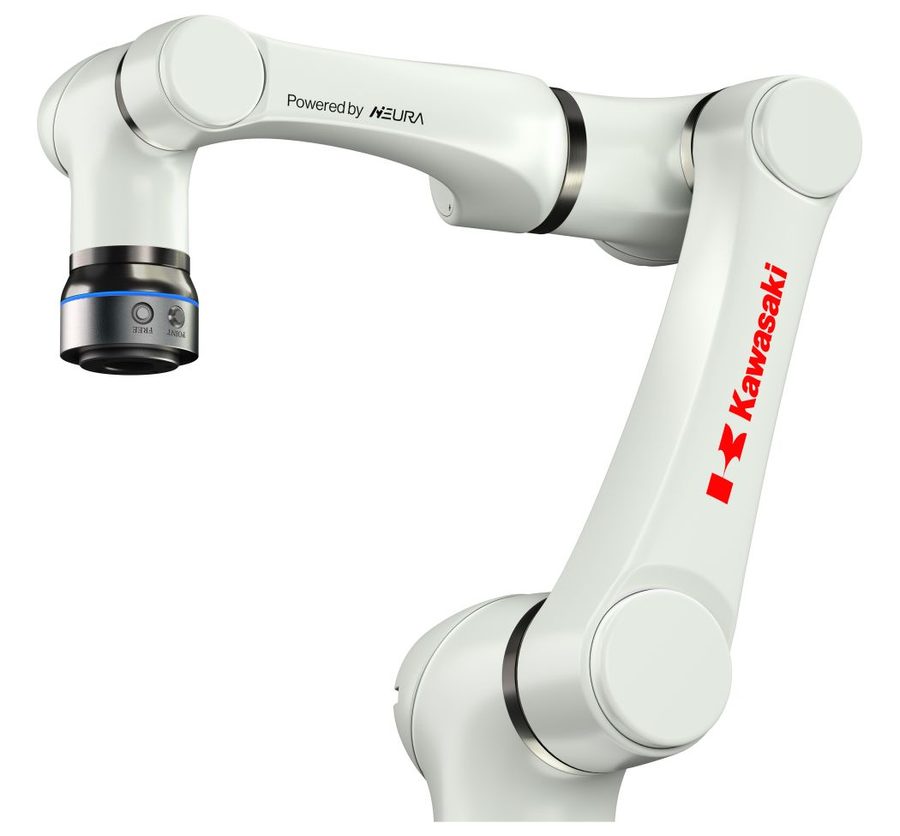 Made for any Use Case and Environment: The CL Series brings together industry-leading speed of 200°/s, and repeatability of ± 0.02 mm for all models. Our collaborative robot line is the perfect choice for automating simple and repetitive tasks – effectively saving costs and maximizing revenue.
State-of-the-art Technology: Designed and built in Germany, the CL Series offers excellent performance through high-quality components, such as the integrated 24-bit encoders, which are among the highest-resolution on the market, and an extremely light-weight yet reliable construction.
Maximum Safety: Its proprietary safety architecture and many features for safety positions, speed, torque, zones, limits and collision detection allow the CL Series Cobots to operate alongside human workers.
Highest Precision: The CL Series can safely handle even the most challenging workpieces and assemble objects with consistent force, eliminating waste and preventing costly collisions.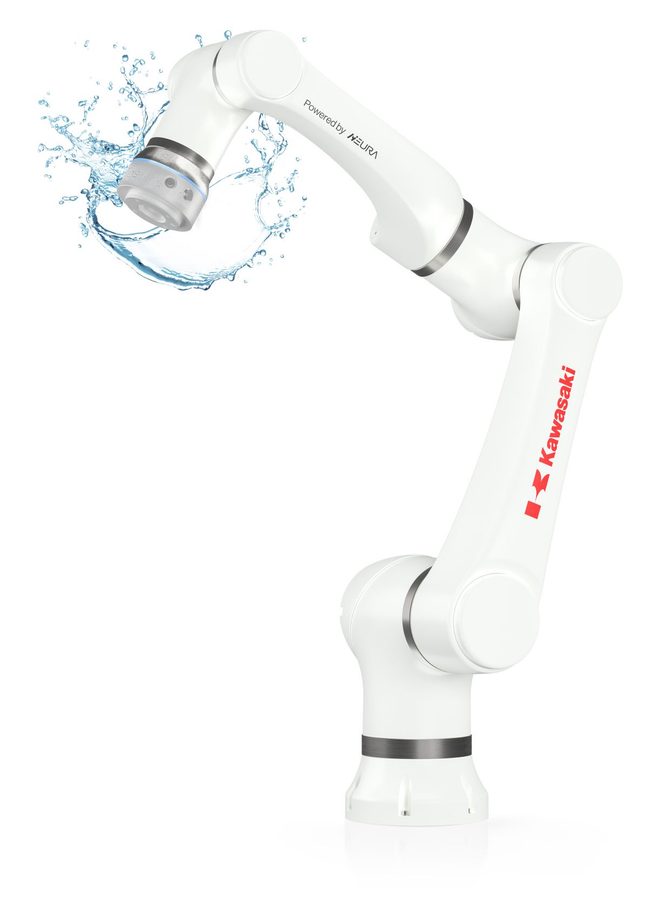 Well Protected: Thanks to its compact and robust design and IP66 rating, the CL Series can be used in all kinds of harsh environments that may not be suitable for other collaborative robots. Similar to Kawasaki industrial robots, all data and power cables run safely through the robot arm. In addition, dirt can be easily washed off.
Full Connectivity: The CL Series covers common interfaces such as Digital I/O, safety I/O and Ethernet/IP. The TCP connector flange offers digital I/O ports (in/out), analogue in ports, and 24V 600 mA power supply.
Learn more about the CL Series