Close to the customer, agile and solution-oriented: New Sales Support Center, Segment Driver and Technical Sales assist Sales Team throughout Germany.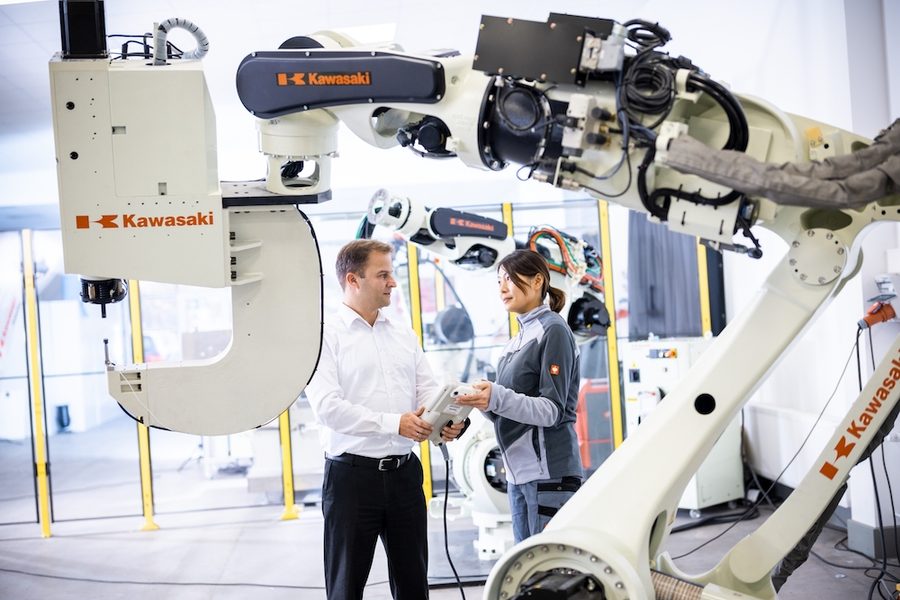 Neuss, October 14th 2020 – Despite the noticeable effects of the corona pandemic in almost all manufacturing industries, Kawasaki Robotics continues to focus on an active and sustainable growth course. With a comprehensive and targeted strengthening of its sales team in Germany, the international manufacturer of industrial robots has now created a central strategic foundation for the coming years. Daniel Tillmann, Sales Manager Germany, has driven the expansion of the team: "Not only the ongoing COVID-19 situation requires a rethink, but also the growing automation needs of our customers. With our new sales structure we now have the optimal basis. Close to the customer, agile and solution-oriented". Kawasaki Robotics Vice President Carsten Stumpf adds: "Especially small and medium-sized companies need practical consulting. Nobody wants high-end if they don't need it. The solutions have to be tailored and needs-based – and not necessarily Industry 4.0 if the company does not need it. But: Even if the company does not currently need an Industry 4.0 solution, we still plan and build plants that are future-proof and ready for Industry 4.0.
Sales Support Center, Segment Driver and Technical Sales combine know-how and expertise
The newly established Sales Support Center (SSC) centrally supports the growing network of integrators and partners of Kawasaki Robotics – both in Germany and Europe. "The SSC provides the necessary support in the background so that our sales team can concentrate on their core task: helping customers automate their production," says Tillmann. With the newly established technical sales department, Kawasaki Robotics is bundling essential expertise at the interface between sales and technical implementation: The team consists of long-standing employees who have gained comprehensive and practical experience in the areas of technology, application development and service and are very familiar with customers and partners. In addition, a new segment Driver is now strengthening the strategically important arc welding segment for Kawasaki Robotics. Among other things, the targeted expansion of the partner network and the systematic expansion of the portfolio, in particular added value products such as linear axes and positioners, will strengthen the market position of the manufacturer for robot-supported welding applications.
New sales structure for small and medium-sized companies
Carsten Stumpf also welcomes the new structure, especially under the current conditions: "There is no doubt that the corona crisis will give an enormous boost to automation throughout Europe. But we will only see this effect in the medium term, after the crisis. An important focus for us in the coming months will therefore be to prepare for this upturn and to meet the increasing demand – especially in small and medium-sized companies – in a targeted manner and with the necessary know-how".
Kawasaki Robotics (www.kawasakirobot.de), with its EMEA headquarters in Neuss, Germany, is a leading global supplier of industrial robots covering a wide range of applications around the world. With 50 years of robot experience and an extensive portfolio, Kawasaki supplies robots for all industries from Semicon to Automotive
Contact: Mr. Marc Kluge (02131 3426245 and m.kluge@kawasakirobot.de)