3D Vision-Guided Robotic CV-X480D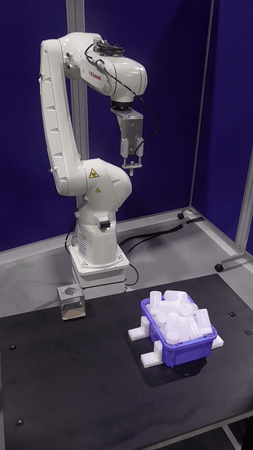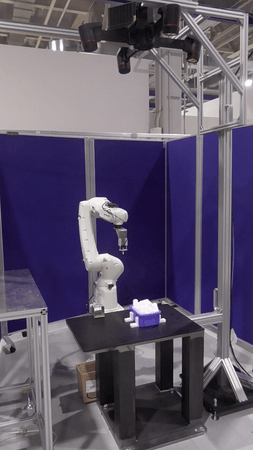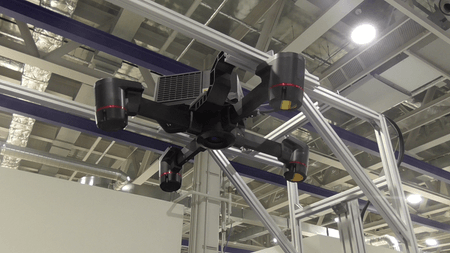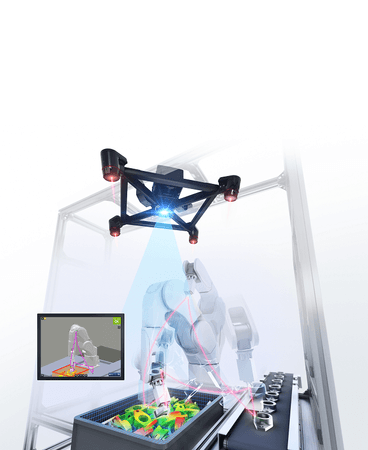 The 3D vision-guided robotics system from KEYENCE is designed for unparalleled object detection capability and ease-of-use. This system can be used in the automation of assembly, de-palletizing, and machine tending processes. To gather 3D data, the four-camera, one-projector imaging unit captures 136 total images as the high-speed projector emits multiple striped-light patterns across the target. The user follows a simple setup process, including automatic robot-camera calibration. CAD data of the part to be detected can be uploaded to further simplify the setup process. For each detected object, the Path Planning tool calculates a full path of robot motion to efficiently pick and move the part while avoiding all collisions with the bin or cell. This whole process can be simulated during the work cell design process, using the built-in Picking Simulator which allows users to test out different grippers or cell designs and simulate the picking results without installing or changing any physical hardware.
Data Download
Please contact the person in charge of sales of Keyence Corporation for manuals, technical materials, etc. related to the product itself.