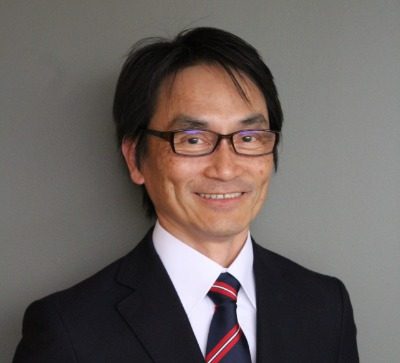 In April, Kazuhiro Saito was appointed to president of Kawasaki Robotics (USA), Inc.
Shortly after graduating in 1984 with a university degree in electrical engineering, Mr. Saito began his career at our parent company, Kawasaki Heavy Industries, Ltd. where he joined the Electrical Design section of the Robot Division.
Mr. Saito spearheaded the development of controller hardware and software during much of his long career at Kawasaki, gaining valuable customer insight and an in-depth understanding of their needs. After his promotion to deputy general manager of the Automotive Group, Mr. Saito managed the design of robots and controllers as well as the application engineering teams for automotive customers such as Toyota, Mazda and Ford.
In his new role, Mr. Saito will use his extensive engineering background and knowledge of customer needs to drive Kawasaki's continued growth and development, while furthering the company in its mission to become a fully integrated robot manufacturer. He also plans to emphasize collaboration with the Kawasaki Robotics integrator network to provide efficient and cost-effective manufacturing automation solutions for customers in the Americas, and in these partner relationships, to foster mutual benefits and business growth.
We extend our sincere gratitude and best wishes to Mr. Yasuo Chihara for nine years of dedicated service as president of Kawasaki Robotics (USA), Inc. His contributions will be an important part of our continued success. Mr. Chihara is moving on to serve as advisory officer, Robot Business Division, Precision Machinery & Robot Company and chairman of Kawasaki Robotics (USA), Inc. from Kawasaki's office in Japan.