This week, Kawasaki Heavy Industries, Ltd. unveiled the "Kawasaki DX" project at Microsoft's annual Build conference. Kawasaki's DX initiative utilizes Microsoft's industrial metaverse technology to implement a real time, virtual approach to robot care and maintenance.  
By leveraging Microsoft's technology and the opportunities presented by the industrial metaverse, Kawasaki aims to build a new digital environment called the Kawasaki Digital Platform for robotics business, which can be used collaboratively by customers and partners alike.
This video introduces Kawasaki's efforts to enable collaborative work in the metaverse and remote robot operation by utilizing a digital twin as a part of the Microsoft Azure cloud computing platform and Microsoft's HoloLens mixed reality headset. More information about this project is available on the Microsoft Japan website.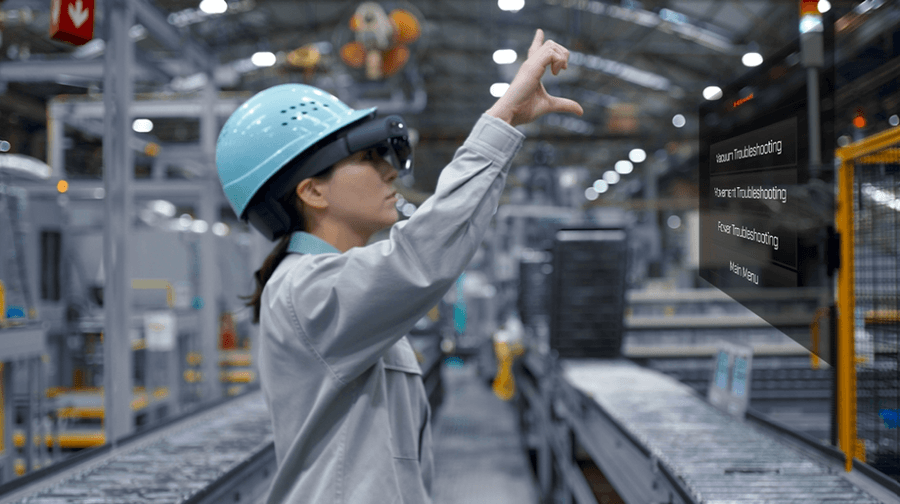 While the benefits of robotic automation are widely known, there is also a risk, as with any equipment, that technical issues can lead to downtime or decreased production. Microsoft's technology allows Kawasaki to directly address these types of issues by making it easier for technicians to provide real-time troubleshooting and maintenance regardless of location.
Microsoft Japan explains that this technology allows Kawasaki to quickly solve robot failures, but also prevent issues in advance by allowing for remote predictive maintenance. They also state that Azure Digital Twins and simulations provide a sense of past, present, and future operating conditions in virtual space, enabling users to identify and troubleshoot at locations that are physically distant.
The DX strategy is just one component of their strategy to achieving Group Vision 2030, which is the company's vision for the future. This vision focuses on enabling remote connection, increased mobility, and energy and environmental sustainability.