WIXOM, Michigan – This week, Kawasaki Robotics (USA), Inc. launched the "We Are Not Robots" brand campaign on their website and social media platforms. This innovative brand campaign uses the voices of Kawasaki's own employees to convey the company's passion for delivering high quality customer service.
Interviews with Kawasaki staff members, customers and partners marked the inception of the "We Are Not Robots" campaign. The result was clear: while there are multiple worthy robotics options out there, Kawasaki Robotics is a company that treats you like a human, cares about your business and answers the phone when you call.
By focusing on the robotic manufacturer's human side, Kawasaki Robotics wants to showcase that they do far more than develop industry-leading hardware. Thanks to their service-based approach, flexible and open programming language and decades of experience, Kawasaki Robotics' team of robotics experts work diligently to make sure all customers receive the attention they need to succeed in automation – no matter what.
In addition to a video that can be seen on Kawasaki's YouTube channel and social media accounts, the "We Are Not Robots" campaign also yielded a new mission statement for the company: We use human ingenuity to develop difference-making robotics. Kawasaki's core values are integrity, heart, drive, service and quality.
"I'm very proud of our Marketing team for taking what really sets us apart and running with it, making such a bold statement about our humanity. For a robotics company, that's a really fresh concept," said Dan Hasley, Senior Director of Sales and Marketing for Kawasaki Robotics (USA), Inc.
If you have questions or would like more information on the "We Are Not Robots" campaign, follow Kawasaki Robotics on LinkedIn, Facebook and Twitter, or email the Kawasaki Robotics Marketing team at info@kri-us.com.
Make no mistake about it. Kawasaki is robotics. But, at the same time, they are not robots.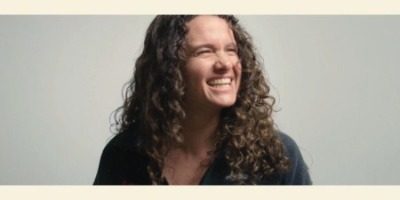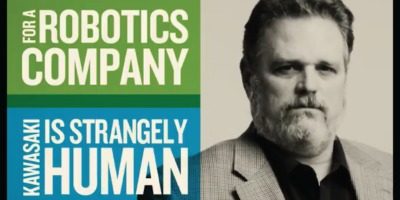 ABOUT KAWASAKI ROBOTICS
With 50 years of experience and more than 210,000 robots installed worldwide, Kawasaki is a leading supplier of industrial robots and robotic automation systems with expertise in a wide range of applications and industries. We deliver the best value robot offerings by providing a rich set of standard features on all robot models for application flexibility, renowned Kawasaki quality and performance, and unmatched customer support and after sales service.