Visit Kawasaki Robotics EMEA at Interpack 2023 in Düsseldorf, Germany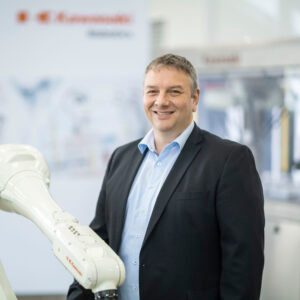 Kawasaki Robotics EMEA Interpack 2023: Packing Line
Plug & Play: The compact cell is easy to transport, connect and start. Long and costly production downtimes due to conversion work are eliminated. With digital commissioning via e-learning, setup is completed in no time.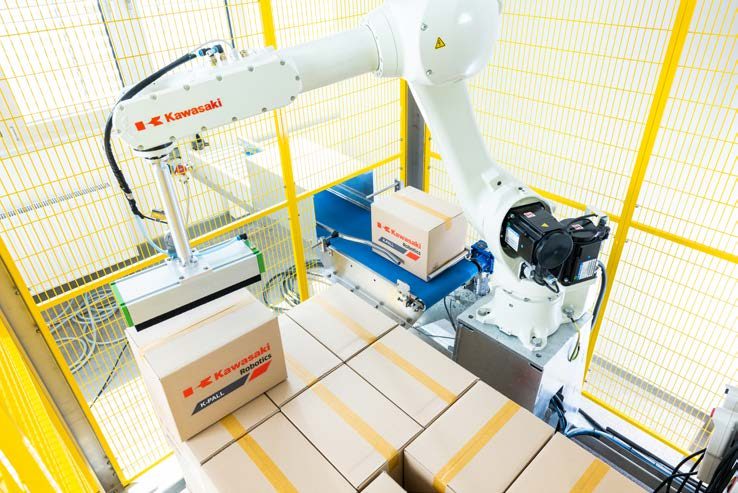 Simple and intuitive: K-PALL can be operated directly on the system via the large touchscreen. Using the pre-installed K-PALL Control software, predefined packing patterns can be easily selected and palletizing started immediately. Particularly practical for smaller operations: The use of K-PALL not only increases production efficiency and output in the shortest possible time, but also protects the health of employees.
Integrated: The project partners CSB-System and ECOMA provide the necessary "integration" of K-PALL so that all production-dependent information can be exchanged and managed with CSB's ERP system. This includes, for example, packing patterns, production orders, error states or order changes. The result is complete traceability with full process control – from the carton to the finished pallet.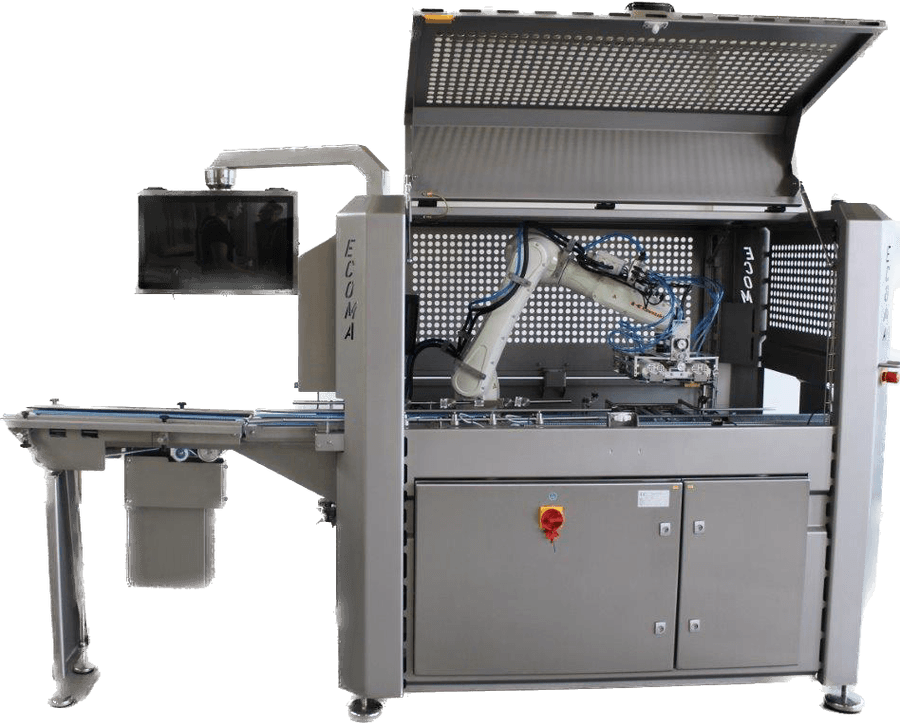 In addition to K-PALL, Kawasaki Robotics and ECOMA will present the latest version of their tray packer solution, which has been successful in the food industry, as part of a complete production line: Trays coming from a labelling device are detected by a camera system and picked up by a Kawasaki Robotics RS007L high-performance robot at 30 cycles per minute, grouped and packed into designated trays. Each full crate is then fed to K-PALL by conveyor, where the crates are automatically palletized and prepared for discharge. With a clever design, intuitive operation via touch screen and robust construction, the tray packer just like K-PALL is an ideal first step into automation.