Intuitive 3D Simulation Platform
The complexity of manufacturing processes and solutions is increasing daily – it is our goal to make them simpler and to allow you to focus on your core tasks. Based on CENIT's proven FASTSUITE technology K-Virtual enables agile development, programming and optimization of complex robot applications via an intuitive platform and a digital twin of your system.
Available in three editions – perfectly suited for your individual needs. Learn more about each one in the videos linked on the list!
Editon 1: K-Virtual Basic
Editon 3: K-Virtual Expert
Ready for Industry 4.0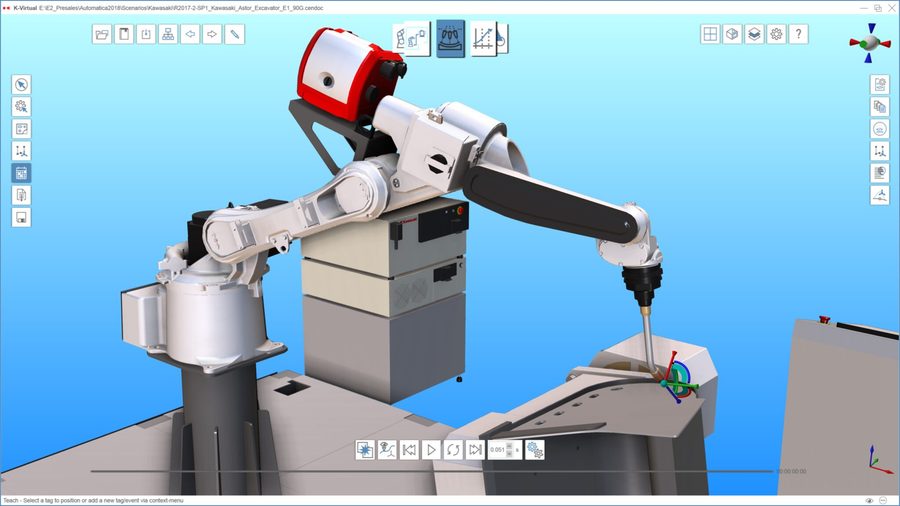 Industry 4.0 requires new approaches and concepts. Virtual factories and plant models must be an accurate representation of real production systems in every respect. With K-Virtual we offer you the optimal tool for planning individual automation. K-Virtual is the new software solution for efficient plant engineering, practical robot simulation and
convenient offline programming of Kawasaki robots.
Use the Full Potential of Your Kawasaki Robots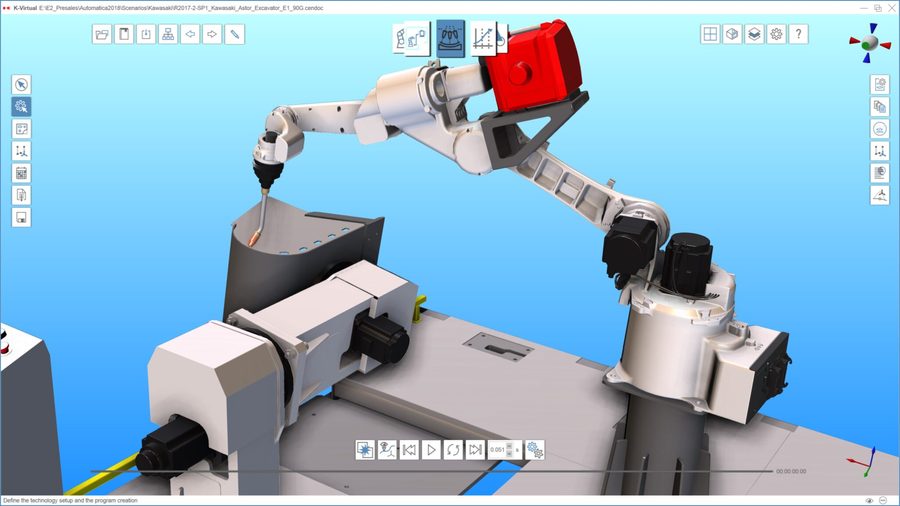 K-Virtual is available in several editions – from Basic to Expert – and optimized for various applications like arc welding. Companies are thus able to fully exploit the full performance capability of their Kawasaki robots within individual automation solutions – from initial installation to reprogramming and plant re-engineering.
Learn more
Our K-Virtual Brochure
Talk to us