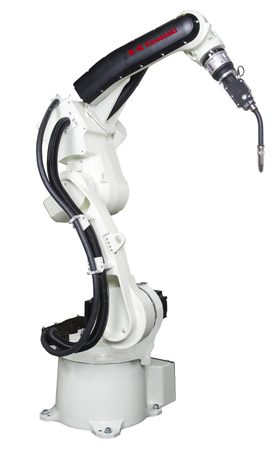 Through-Arm Cable Arc Welding Robot
The BA013N arc welding robot has a minimum reach of 490 mm, and a maximum reach of 1,492 mm.
The  hollow wrist structure that allows for easy management of cables and hoses around the torch, providing stable wire feeding and reliable offline teaching. Improve product quality while addressing labor shortages with this high-performance robot.