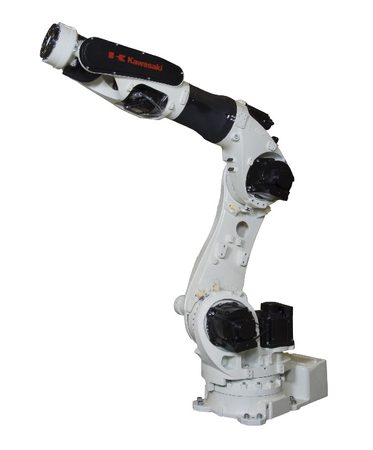 A new series large, general-purpose robot that has evolved from the existing BX/BT series.
Max. payload of 165kg and max. reach of 2,325mm - a core model in the BXP/BTP series robots.
The slim arm is rigid, yet slim, enabling high-density installation.
The hollow wrist accommodates cable and hoses, eliminating interference with peripheral equipment and making off-line simulation easier.